Dentist Email List
Unlock New Business Opportunities In The Healthcare Industry Using Our Dentists Email List
Avail our Dentists Mailing List to connect with dental professionals who are working in hospitals, clinics, doctor offices and more. The information we provide in our Dentists email database is accurate, comprehensive and verified. Our Dentists Email List helps you to build the most effective email marketing and direct marketing campaigns. This file comprises contact data of Dentists who educate patients about improving and maintaining orthodontic care, and promoting routine dental health care. This dentists mailing list is the least expensive resource for direct marketers looking to develop the right connections with their most targeted audience.
We Provide The Following Dentists Email Lists:
| | |
| --- | --- |
| Dental Anesthesiologist Mailing List | Endodontist Mailing List |
| General & Clinical Dentist Mailing List | Oral & Maxillofacial surgeon Mailing List |
| Oral medicine specialist Mailing List | Oral surgeon Mailing List |
| Periodontist Mailing List | Dental radiologist Mailing List |
| Forensic dentist Mailing List | Orthodontist Mailing List |
| Pediatric dentist Mailing List | Pedodontist Mailing List |
| Prosthodontist Mailing List | And more |
keyboard_arrow_leftPrevious
Nextkeyboard_arrow_right
Get Customized Dentists Email List Based On Your Business Requirements
At Avention Media, we are dedicated to provide customized Dentists Email lists based on your business-specific needs. Furthermore, you can narrow your search for right prospects with the following data segments:
| | |
| --- | --- |
| | |
| | |
| | |
| | |
| Medical school and practice history | Number of employees on site |
Our Dentist Mailing List can be delivered in different formats such as .csv(MS Excel), .xls(MS Excel) within the committed timeline. We ensure we deliver our email lists in the set time limit whether the ordered email list is pre-packaged or customized.
Expand Your Business Horizons with Our Highly-Responsive Dentists Email List
Take use of our high-quality Dentists Email List to expand your marketing reach in the healthcare industry. Our Dentists email list contains exact information that allows you to target various doctors and healthcare specialists all over the world. Marketers who want to reach out to Dentists can use our database to build marketing campaigns tailored to the healthcare industry. If you purchase our Dentists email list, you will have complete access to contact and communicate with a wide range of doctors, including cardiologists, neurologists, nephrologists, and many others.
Avention Media's Dentists Mailing List is a great resource for sending targeted marketing campaigns. Our Dentists Email List will ensure that your clients stay engaged for a long time. Our personalized, relevant, and accurate Dentists mailing list will be your ideal marketing partner when it comes to reaching your leads faster and at the right moment. You may interact with Dentists assistants, medical executives, and other medical professionals from a variety of medical settings, including hospitals, clinics, and healthcare facilities by using our Dentists email database.
Salient features of Avention Media's Dentist Email List
At Avention Media, we build our Email List of Dentists by referring to numerous sources of updated ad verified B2B marketing database. The proof of our hard work is the salient features of our Dentist Email database. Let's find out about the features of our Dentist Database–
Our Dentist Email List is 100% telephone and email verified. It is verified by our verification team multiple times before adding it to the database.

The Dentist Email List is quarterly SMTP and NCOA verified to keep the data free from errors and to make it fresh and active. 

We sent at least 10 million verification messages every month to validate the email addresses we enter in the Dentist Email List.

Avention Media's Dentist Email List is updated daily to delete the inaccurate and duplicate data.
Frequently Asked Questions
What is the use of Dentists Email List?
Usage of this Dentists Email List allows direct marketers to access information of Dental professionals and develops productive connections with Dentists executives across all major entities.
How vast and accurate is your database?
We have the most comprehensive data in the industry with billions of b2b healthcare records specific to the industry requirements. With our data, you can expect the highest deliverability rates in the industry.
What are the advantages of investing in your Dentists Email List?
Exhaustive Dentists Email database for effective campaigns
Accurate, verified and exhaustive mailing data
Authentic and delivery-driven databases for guaranteed campaign success
Highly responsive email database of Dentists executives for successful campaigns.
How frequently is your data updated?
At Avention Media, we aim to maintain credibility and trust-worthy data in our Dentists Mailing List.  For that purpose, we update our Dentists database every month to ensure utmost accuracy and quality.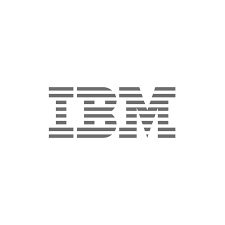 We have purchased business data from Avention Media three consecutive times. The team at Avention Media is very responsive and delivered us with the most accurate data and wowed us by the result.
Amanda Seyfried
Sales & Marketing, IBM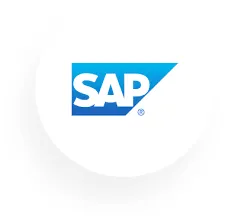 Avention Media's database services, as well as customer service, are impressively excellent. Your team helped us with the right list of professionals. We witnessed a great leap in our campaign performance rate.
Debbie Kübel-Sorger
Marketing Department, SAP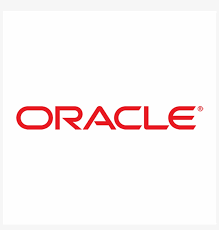 Their sales representatives were highly professional and responsive. Our data requirement was a very narrowed technology list that needed more research. But, Avention Media took our requirements as the highest priority and quickly started working on our request and have delivered quality data as they have promised. The email delivery rate was excellent. Thank you for your help.
Donald Simpson
Customer Acquisition Team, Oracle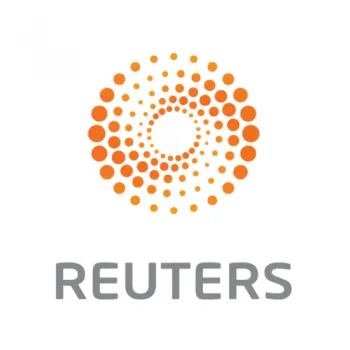 Avention Media's data insights helped us build a marketing strategy that proved significant in many of our campaigns. I found the quality of data really admirable. Our sales team gained a significant response to their efforts using the database provided by them. I also had a good experience with their customer support.
Christian Marcil
Business Development, Reuters
Other Healthcare Email Lists you may be Interested in:
| | | |
| --- | --- | --- |
| Medical Director Mailing List | | Gastroenterologist Email List |
| General Dentistry Mailing List | | |
| Radiation Oncologists Email List | | |
| | | |
| | Physical Therapists Email List | |
| Athletic Therapists Email List | Family/Marital Therapists Email List | Hospital Administrators Email List |
| | Medical Institutions Email List | |
| Ophthalmologists Email List | Respiratory Therapists Email List | |
| Home Healthcare Providers Email List | Hospital Office Managers Email List | |
| Oncology Nurses Email List | Dental Laboratories Email List | |
| Dental Surgeon Mailing List | | |
| Diagnostic Radiology Specialists Mailing List | Emergency Medicine Email List | Family Medicine Mailing List |
| General Practitioners Email List | | Pulmonologists Email List |
| Otolaryngologist Email List | HMO and PPO Managers Email List | General Surgeons Email List |
| | Orthopedic Surgeons Email List | Nurses and RN's Email List |
| | Oral Surgeon's Email List | |
| Dermatologist's Email List | Urologist List Email List | Plastic Surgeons Email List |
| Family Practitioners Email List | Rheumatologist's Email List | |
| Office-Based Nurses Email List | | Anatomical Clinical Pathologist Email List |
| Clinical Lab Scientists Email List | | Addiction Counselors Email List |
| Cosmetologists Email List | Pharmaceutical Email List | |
| Radiology Directors Email List | Nutritionist Medicine Physician Email List | Hypnotherapists Email List |
| | | Group Practice Physicians Email List |
| PACS Administrator Email List | Dialysis Nurses Email List | |
| Massage Therapists Email List | | Naturopathic Physicians Email List |
| | | |
| Occupational Therapists Email List | Pharmacy Directors Email List | Laboratory Directors Email List |
| | | ENT Specialists Email List |
| Oral and Maxillofacial Surgeons Email List | | |