Nurses Email List
Reach out to the top-ranking nursing professionals across the globe using our Nurses Email List
With our Nurses Mailing List, you can send your email message to nurses in a timely and cost-effective manner. Our nurses email database includes nurses who provide direct health care services, such as preventative care, screening, and health education. You can support your b2b campaigns via email, mail, and phone if you have access to our well-structured nurses mailing database. Direct marketers who are wishing to build the proper connections with their most targeted audience will find our Nurses Email list to be the most cost-effective resource.
Get All The Required Data With Our Nurses Email List
At Avention Media, we are dedicated to provide customized Nurses Email lists based on your business-specific needs. Furthermore, you can narrow your search for right prospects with the following data segments:
keyboard_arrow_leftPrevious
Nextkeyboard_arrow_right
Generate Quality Leads For Your Business Using Our Accurate Nurses Email List
At Avention Media, we have the most comprehensive Nurses List available, with all of the necessary marketing information such as email addresses, postal addresses, phone numbers, specialisation, and more. With our Nurses Email Address, you may contact Acute Care Nurse Practitioners, ENT Nurse Specialists, Licensed Practical Nurses, and others who work in hospitals, clinics, adult care centres, out-patient institutions, and other healthcare settings.
Our highly responsive Nurses Mailing List can help you contact your targeted audience with minimal difficulty, whether you're promoting medical-related products and services or wanting to hire nurses for your client's firm. You can use this file to find Cardiovascular Nursing, Pediatric Critical Care nursing, and Neuroscience Nursing specialists. We update and check our Nurses Email Database on a regular basis to ensure maximum deliverability for your marketing efforts aimed at nurses.
Why choose us?
At Avention Media, we believe that having a validated and up-to-date Nurses Mailing Address ensures a higher return on investment. We make sure that we provide our clients with accurate data that will assist multichannel campaigns, allowing marketers to shift away from old communication channels and adopt a more modern marketing strategy. We also provide an email appending solution to assure campaign success by removing the need for marketers to rely on outdated databases.
Our Nurses Email Addresses ensure that you get the most B2B business leads, which will eventually transform into your potential clients. The database can also be used to network with Nurses in order to promote your brand and services, gain new clients, and build your business, among other objectives. A specialty-based marketing database will always prove advantageous and assist in providing better outcomes from b2b campaigns, whether it's for medical insurance firms, pharmaceutical companies, medical marketers, hospital recruiters, or others. Furthermore, we verify that our Nurses Email List contains accurate information that may be used to generate business leads for conversions and sales.
We Provide The Following Nurses Email Lists:
| | | |
| --- | --- | --- |
| Nurse Practitioners Mailing List | Public Health Nurses Mailing List | Nurse Assistants Email List |
| Office Based Nurses Email List | Ambulatory Care Nurse Mailing List | Perinatal Nurses Email List |
| Nurse Managers Mailing List | Clinical Nurse Mailing List | Perioperative Nurses Email List |
| Family Care Nurse Practitioners Mailing List | Prescriptive Nurses Email List | Oncology Nurses Email List |
| Dermatology Nurses Mailing List | Critical Care Nurses Mailing List | Orthopedic Nurses Mailing List |
| Pediatric Nurse Practitioners Email List | Rehabilitation Nurses Mailing List | Home Health Care Nurses Mailing List |
| Postoperative Nurses Email list | Medical Surgical Nurses Mailing List | Neurology Nurses Email List |
Frequently Asked Questions
Can I get geo-targeted Nurses Mailing List?
Yes, our Nurses Email List can be used to target prospects across the world – the UK, Australia, Europe, Russia, and many more!
What type of information provided in your Nurses Mailing List?
The Nurses mailing addresses database provides the clients with the title, names, location, phone number, postal address, zip code, NPI/DEA code, gender of the specialist, hospital affiliation and more. It helps clients to identify nursing specialists located across the globe.
Who can effectively use Nurses Mailing List?
Our nurses mailing list provides effective use cases for healthcare marketers seeking to develop productive relationships with licensed and registered nursing professionals for promoting their medical related products and services.
Why should I choose your Nurses Mailing List?
Our Nurses leads list is well set with e-mails of top nursing professionals and also with accurate and up-to-date names and contact information of various Nurses working in variety of settings. We also provide list of the prospects who are interested in your medical products and services.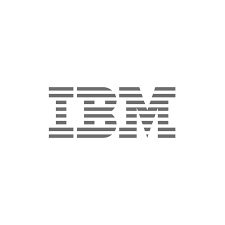 We have purchased business data from Avention Media three consecutive times. The team at Avention Media is very responsive and delivered us with the most accurate data and wowed us by the result.
Amanda Seyfried
Sales & Marketing, IBM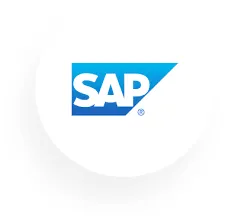 Avention Media's database services, as well as customer service, are impressively excellent. Your team helped us with the right list of professionals. We witnessed a great leap in our campaign performance rate.
Debbie Kübel-Sorger
Marketing Department, SAP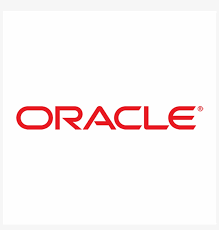 Their sales representatives were highly professional and responsive. Our data requirement was a very narrowed technology list that needed more research. But, Avention Media took our requirements as the highest priority and quickly started working on our request and have delivered quality data as they have promised. The email delivery rate was excellent. Thank you for your help.
Donald Simpson
Customer Acquisition Team, Oracle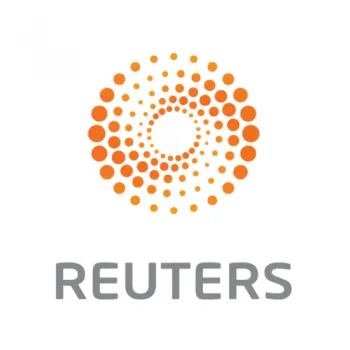 Avention Media's data insights helped us build a marketing strategy that proved significant in many of our campaigns. I found the quality of data really admirable. Our sales team gained a significant response to their efforts using the database provided by them. I also had a good experience with their customer support.
Christian Marcil
Business Development, Reuters