Attorney Email List
Connect with Top Lawyers, Corporate Lawyers, Construction Legal Firms, Family Lawyers, Real Estate Law Firms across the globe
Our Attorney Email List will narrow down your search for finding legal professionals. Legal executives help you and your clients in criminal as well as civil litigation. Furthermore, legal executives manage and advise the clients on legal transactions. Hence, we offer you a list of Attorneys which will help you promote law-related products and services.
You Can Customize Attorney Mailing List Using Below Selects:
keyboard_arrow_leftPrevious
Nextkeyboard_arrow_right
Avail our Targeted Attorney Email List Based on Specialization with Counts:
| Attorneys Categories | Total No of Counts Available |
| --- | --- |
| Personal Injury Lawyers Email List | 18,500 |
| Divorce Lawyers Mailing List | 12,600 |
| Bankruptcy Lawyers Mailing List | 10,800 |
| Law Firms Mailing Lists | 35,900 |
| Environmental Attorneys Law Firms List | 15,700 |
| Family Attorneys Email List | 18,900 |
| General Practice Attorney Email List | 22,600 |
| Government Lawyers Email List | 12,900 |
| Immigration Lawyer Mailing Lists | 14,950 |
| Civil Rights Lawyer Mailing List | 14,950 |
| Attorneys Categories | Total No of Counts Available |
| --- | --- |
| Intellectual Property Lawyer Email List | 10,000 |
| Tax Attorneys Mailing List | 2,600 |
| Medical Malpractice Law Firm List | 10,400 |
| Administrative Lawyer Email List | 15,900 |
| Medical Malpractice Attorney Email Lists | 9,400 |
| Contract Lawyers Email List | 6,200 |
| Corporate Attorney Email Lists | 10,900 |
| Civil Litigation Attorneys Mailing List | 11,400 |
| Copyright Legal Firms List | 7,800 |
| Criminal Lawyer Email List | 7,800 |
*Due to the frequent updates to our Lawyers Email List, the counts may vary accordingly. Please contact for recent counts *
Boost Your Marketing Efforts with Reliable Attorney Mailing List:
Our Attorney email list will maximize your networking on a global scale. It guarantees to solve your data-related problems to empower your marketing campaigns. Our Lawyers email database comprises 300,000+ potential contacts ready to be converted as paying customers. Our Attorney Email list is effective and responsive that has improved sales for many businesses. The details we add to our Lawyers mailing list are full name, email address, job title/specialty, email address, direct dials, NAICS, SIC, OCC codes, organization affiliation, geographical location, years of experience, social media profile, fax numbers, etc.
Nevertheless, we can also offer a customized b2b database as per the required demands of the current trend.
Specifically target your prospects based on selected attributes:
The email list we provide comes in two types, wherein you can avail a pre-packaged email list as well as a customized one. A customized email list will allow you to focus your resources on a prospect based on a particular attribute. Along with the default information, we offer information such as geo-location, size of the law firm, job role/title, SIC code, NAICS code, OCC code. A customized list built exclusively for you will help your marketing campaign thrive.
Run Multi-channel marketing campaigns and never miss an opportunity to connect with your prospects
Our Lawyers Email list will enable a multi-channel email marketing campaign. You can present your brand to the world through multiple channels. Our lawyers email list is compatible with telemarketing, email marketing, direct marketing, SMS marketing.
Our lawyers email list data is gathered from reliable sources
We only trust legitimate sources to collect our data such as Disciplinary agencies, bar associations, bar examiners, seminars, surveys and opt-in process. We are very keen when it comes to the authenticity of the email list. An authentic email list is the backbone of a marketing campaign.
Benefits of purchasing Attorney email list from Avention media
Expand your customer base beyond the boundaries with our extensive email.

Save a lot of your precious time spent on researching your prospects.

Save big on your marketing budget with our budget-friendly attorney email list. Purchase an efficient email list at an inexpensive price.

Now generate more leads than ever by aligning our mailing list along with your marketing strategy.

With an accuracy rate as high as 95%, you will experience a hike in response from your prospects.

Improve your brand reputation and establish new business relationships with your prospects on a global level.

Avail a tailor-made email list customized exactly based on your requirements, handpick from a wide array of details or select our pre-segmented database.

With a plethora of contact details of your prospects offered in our database, you now have the power to promote your brand on multiple fronts.

We compile data of attorneys that are likely to become your customers.

The rate of response from our email list is quite high.

The database is incubated with the help of using advanced data science techniques and tools for mining and management. Consequently, helping us develop an authentic database.

We deliver our email addresses in easily downloadable formats like .csv or .xlsx.
Our Attorney Mailing List Covers All Industries that Include:
| | |
| --- | --- |
| | |
| | |
| | |
| | |
| | Chemical Industry Attorney Email Database |
| | |
| Advertising Attorney Email List | |
| Education Attorney Email Database | |
| | |
Frequently Asked Questions on Attorneys Email List
What is Attorney Email List?
It is a list of various details including email addresses, of thousands of attorneys,  from across the country and globe.
How reliable is your Attorney Mailing List?
You can rely on us completely, we are well experienced in providing email lists and we strive to provide only the best to our customers.
What are the sources of your Attorney Email Database?
Our data experts at Avention media gather all the details from reliable sources like online and offline business listings, yellow pages, directories, webinars, newsletter registrations, and so on.
Where can you find the accurate and verified Attorney Email Addresses?
Find the most accurate and regularly verified list of attorneys at Avention media. Our data experts have compiled a reliable and highly accurate list of attorneys.
Why choose Avention Media for Attorney Email List?
Because we are the best in our business when it comes to the reliability and accuracy of the email lists we are at par and much ahead of our competitors, with constant verifications and validation, sourcing the data from legit sources.
Is your Lawyers Email List compliant with CAN-SPAM and GDPR?
Yes, we make sure that all our email lists and details are compliant with CAN-SPAM, GDPR, Anti-spam, and all the other applicable laws.
What is the format of your Lawyers Mailing List?
Any format you prefer! We can provide you the email list in a wide range of formats – CSV, Excel, .docx.
What are the customization options with your Attorney Email Database?
Our main objective is to cater to our customer's requirements, we provide you with a customized list based such as – Name, email address, Phone number, geolocation, job type, company name, and various other factors. Contact us to know more.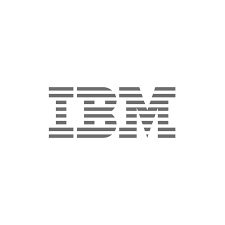 We have purchased business data from Avention Media three consecutive times. The team at Avention Media is very responsive and delivered us with the most accurate data and wowed us by the result.
Amanda Seyfried
Sales & Marketing, IBM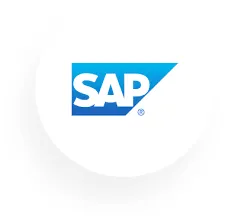 Avention Media's database services, as well as customer service, are impressively excellent. Your team helped us with the right list of professionals. We witnessed a great leap in our campaign performance rate.
Debbie Kübel-Sorger
Marketing Department, SAP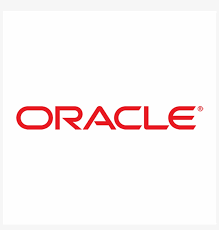 Their sales representatives were highly professional and responsive. Our data requirement was a very narrowed technology list that needed more research. But, Avention Media took our requirements as the highest priority and quickly started working on our request and have delivered quality data as they have promised. The email delivery rate was excellent. Thank you for your help.
Donald Simpson
Customer Acquisition Team, Oracle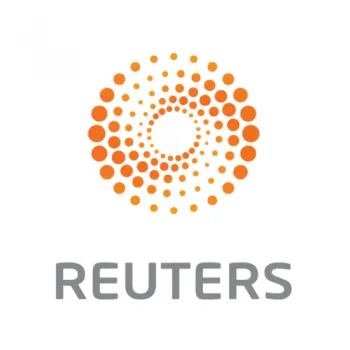 Avention Media's data insights helped us build a marketing strategy that proved significant in many of our campaigns. I found the quality of data really admirable. Our sales team gained a significant response to their efforts using the database provided by them. I also had a good experience with their customer support.
Christian Marcil
Business Development, Reuters
Other Professional Email Lists you many be Interested in:
| | | | |
| --- | --- | --- | --- |
| Security Specialists Email List | | | |
| Event Organizers Email List | | | Software Engineers Mailing List |
| Financial Advisors Email List | | Facility Managers Mailing List | Medical Directors Email List |
| | Marketing Managers Email List | | |
| | | | |