B2B Email Appending Services
Revamp Your Email Database and Re-Connect With Your Existing Customers by Availing Our Email Appending Services
Without the correct email addresses, business expansion via B2B email marketing is difficult. If you choose to collaborate with us for email appending services, we will revamp your email database in the shortest amount of time possible and offer you with the most up-to-date email address data for your targeted decision makers and marketing professionals. Using our Premium Email Append service, we'll add as many business email addresses as possible, with industry-high match rates of 15-60%.
You Can Customize The Email Appending Services Using Below Selects:
keyboard_arrow_leftPrevious
Nextkeyboard_arrow_right
Fill The Gaps In Your Existing Email Database With Our Email Appending Service
There are lots of businesses that don't have accurate email lists. As a result, they fail to communicate with their target audience at the right time. Hence, we are coming up with best-in-class email appending service which can help our clients add missing business and customer address records to their current corporate postal database. This process helps you improve customer retention rates by reaching out to the highest number of people possible.
We are here to help you find your target audience and deliver efficient and targeted email marketing database with our email appending services. Regardless of the type of database, we adhere to relevant data privacy regulations across all industries so that you can make sure your business' contact details are as accurate as possible. We make sure every email address is verified before being delivered to ensure that our email append service produce positive results in form of increased sales, leads and customer loyalty.
Types of Email Appending Services We Provide:
We have a number of different types of email appending services. We can help you with whatever you need, whether it's improving the quality of your existing database or a new database.
Business Email Appending:
We gather business decision makers' email addresses and append them to your list using company names, postal addresses, and other data on business decision makers, marketing experts, and IT specialists.
Consumer Email Appending:
Using e-append, we match your consumer list's data (name, address, etc.) and obtain opt-in consumer email addresses.
Reverse Email Appending:
If you know your prospects' email addresses but not their names, addresses, phone numbers, or corporate information, use reverse email appending to fill in the gaps.
How Our Email Appending Works?
Our email appending method is so quick and easy that you may start sending your value offer to your consumers within hours.
Send us your existing email database via secure upload
We match your database against leading and vast databases
If the records match, an email address is added
We send you your database with a new column of email addresses
All records have been thoroughly inspected, and are ready to be used.
Why Choose Us?
We've been in the email appending business for a long time and have a large number of happy customers. We'll help you boost your marketing campaigns and increase sales with a high append match rate.
We also offer a quick service, as most appends are completed within days, depending on the size of your database. As a result, your email list will be updated with new contacts within days! Our knowledgeable team employs cutting-edge technology to boost your conversion rates swiftly. It's achievable since we triple-check all the appended records for optimum accuracy and authenticity.
Other Data Appending Services we provide in Avention media
Frequently Asked Questions
What is Email Appending?
The process of adding missing email addresses to your mailing lists is known as email appending. It also allows you to update and attach the email addresses of your current and prospective clients to help you fill in the gaps in your database. Email appending is a marketing strategy in which existing customer data is analysed and compared to a vendor's list to identify and get missing data.
What are the various kinds of Email Append Services?
We offer business email appending service, consumer email appending service and reverse email appending service.
Why Append Emails?
Adding emails to your list allows you to send email campaigns for customer acquisition and retention, as well as develop specific social media audiences.
What Is the Accuracy of Your Appended Emails?
The accuracy of our emails ranges from 85% to 95%. Our unique email append algorithm not only appends emails on a per-person basis, but also on a per-household basis. The attached emails are then verified, and any invalid or risky emails are removed. This procedure ensures that emails are delivered in 98 percent of cases.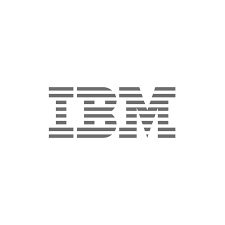 We have purchased business data from Avention Media three consecutive times. The team at Avention Media is very responsive and delivered us with the most accurate data and wowed us by the result.
Amanda Seyfried
Sales & Marketing, IBM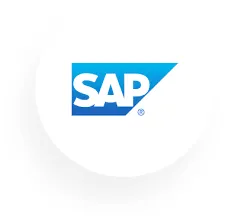 Avention Media's database services, as well as customer service, are impressively excellent. Your team helped us with the right list of professionals. We witnessed a great leap in our campaign performance rate.
Debbie Kübel-Sorger
Marketing Department, SAP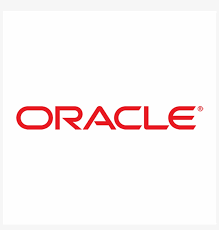 Their sales representatives were highly professional and responsive. Our data requirement was a very narrowed technology list that needed more research. But, Avention Media took our requirements as the highest priority and quickly started working on our request and have delivered quality data as they have promised. The email delivery rate was excellent. Thank you for your help.
Donald Simpson
Customer Acquisition Team, Oracle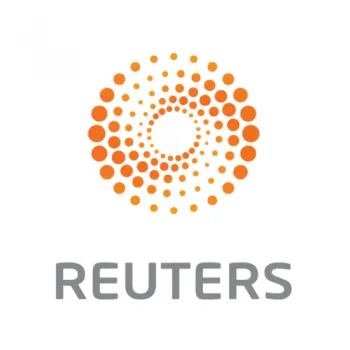 Avention Media's data insights helped us build a marketing strategy that proved significant in many of our campaigns. I found the quality of data really admirable. Our sales team gained a significant response to their efforts using the database provided by them. I also had a good experience with their customer support.
Christian Marcil
Business Development, Reuters