B2B Data Appending Services
Enrich Your Existing Database With High-Quality Data Records Using our Data Appending Services
Marketers must maintain an accurate and complete database of their clients in order to run a successful b2b marketing campaign. With Avention Media's Data Appending Services, you can increase the scope of your current database and explore new possibilities. Rather than simply correcting errors, our data appending service focuses on developing your company into a whole data-driven experience. With our data appending service, we not only update your records and remove stale data, but we also help you organise your data in a meaningful and concise way.
You Can Customize The Data Appending Services Using Below Selects:
keyboard_arrow_leftPrevious
Nextkeyboard_arrow_right
Enhance The Scope Of Your Existing Database With Our Data Appending Services
It may be tough to run a successful email marketing campaign or close a deal if your data is incomplete or wrong. You can broaden the scope of your existing database and uncover new possibilities with our best Data Append Services. As one of the leading data appending companies, we understand the challenges you face while communicating with prospects. Furthermore, our data append services only add relevant data, resulting in a more efficient and effective marketing campaign.
If you're looking for even deeper insight into your niche target markets, you're at the right place. With our data appending services, you can get even more insight into your data records. We can able to append contact information like addresses, emails, and phone numbers to the customer data which you already have. Also, you can get myriad of benefits such as:
Increasing the value of your data
Accurate and up-to-date data for better responses
Better customer insights for targeted campaigns
Finding more potential consumers with similar profiles
Types of Data Appending Services We Provide:

We have a number of different types of Data Appending services. We can help you with whatever you need, whether it's improving the quality of your existing database or a new database.
Email Appending Service
Email is the most common means of communication, and most organisations would undoubtedly prefer to engage with you via email. Enhance and promote your database with email appends of the email addresses that you specifically require for your business.
Postal Address Appending Service
The missing postal addresses are appended to your existing database using postal address appending. No matter how advanced our technology and internet campaigns are, there are some campaigns that are only effective when done the conventional methods, which is where postal address appending comes in.
Phone Appending Service
You can add missing phone numbers to your existing database using phone number appends so you don't have to battle with contacting targeted audiences. When utilised strategically, Phone append can promote telemarketing, which can open the door to new revenue-generating and customer-acquisition options.
Social Media Appending Service
Whether you're running a direct mail or email campaign, you can't ignore your customers' social media presence. You must connect with them on every available social media network, such as Twitter, Facebook, LinkedIn, and many more. You can use Social Media Appending on an existing database or get the social media connections of your target audience. It's a tried-and-true method for increasing social media marketing.
Other Data Appending Services we provide in Avention media
Frequently Asked Questions
What is Data Appending?
Data Appending is the process of filling the gaps on your existing database such as email addresses, telephone numbers, postal information, social profiles and other information. Using Data Appending, you can enrich your database without compromising on quality.
What are the various kinds of Data Append Services you offer?
We offer email appending, phone appending, postal address appending, reverse appending, social profile appending, full contact appending and many more.
What's the source of the data you've appended?
Our data scientists collect structured and unstructured data from a number of reliable online and offline sources, such as government records, company directories, events and fairs, social media profiles, subscriptions, business cards, and periodicals, to name a few. The data sourcing process incorporates both manual intervention and high-tech AI algorithms.
Why Should I opt for Avention Media's Data Appending Services?
We've been in the Data Appending business for a long time and have a large number of happy customers. We'll help you boost your marketing campaigns and increase sales with a high append match rate. We also offer a quick service, as most appends are completed within days, depending on the size of your database. As a result, your email list will be updated with new contacts within days! Our knowledgeable team employs cutting-edge technology to boost your conversion rates swiftly. It's achievable since we triple-check all the appended records for optimum accuracy and authenticity.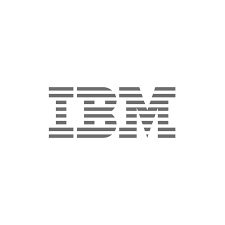 We have purchased business data from Avention Media three consecutive times. The team at Avention Media is very responsive and delivered us with the most accurate data and wowed us by the result.
Amanda Seyfried
Sales & Marketing, IBM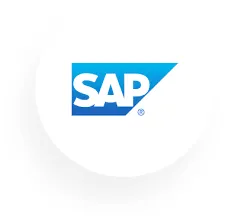 Avention Media's database services, as well as customer service, are impressively excellent. Your team helped us with the right list of professionals. We witnessed a great leap in our campaign performance rate.
Debbie Kübel-Sorger
Marketing Department, SAP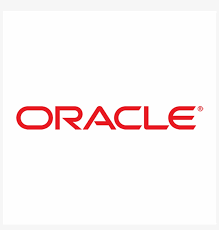 Their sales representatives were highly professional and responsive. Our data requirement was a very narrowed technology list that needed more research. But, Avention Media took our requirements as the highest priority and quickly started working on our request and have delivered quality data as they have promised. The email delivery rate was excellent. Thank you for your help.
Donald Simpson
Customer Acquisition Team, Oracle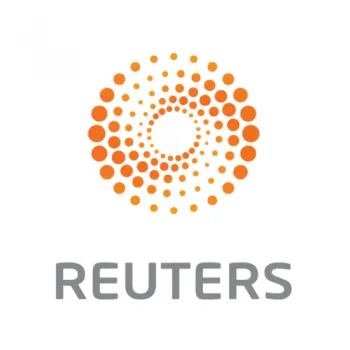 Avention Media's data insights helped us build a marketing strategy that proved significant in many of our campaigns. I found the quality of data really admirable. Our sales team gained a significant response to their efforts using the database provided by them. I also had a good experience with their customer support.
Christian Marcil
Business Development, Reuters