Physicians Email List
Enhance The Efficiency of Your Healthcare Marketing Campaigns with Our Physicians Mailing List
Use our well-segmented Physician email list to connect with physicians working in a variety of healthcare settings. Invest in our Physician email database today to reach out to your ideal customers and increase your sales and ROI. Avention Media's Physician email database is a trustworthy source of responsive and reliable healthcare leads that are more likely to convert and provide you with additional business prospects. All of the marketing data we provide to our clients in our Physician email list comes from reliable and trustworthy sources.

We Provide All Types of Physician Email List that Includes:
keyboard_arrow_leftPrevious
Nextkeyboard_arrow_right
You Can Customize Our Physicians Email Database Using Below Selects:
At Avention Media, we are dedicated to provide customized Physicians Email lists based on your business-specific needs. Furthermore, you can narrow your search for right prospects with the following data segments:
| | |
| --- | --- |
| | |
| | |
| | |
| | |
| Medical school and practice history | Number of employees on site |
Format of delivery
Our Physicians Mailing List can be delivered in different formats such as .csv(MS Excel), .xls(MS Excel) within the committed timeline. We ensure we deliver our email lists in the set time limit whether the ordered email list is pre-packaged or customized.
Generate Quality Leads for Your Business Using Our Accurate Physicians Email List
At Avention Media, we offer verified Physicians email database that supplies the most up to date and verified information for your email, postal, or telemarketing campaigns. Our physician assistants' email database contains all necessary marketing information, such as email addresses, phone numbers, and mailing addresses. We make sure our physician email list is updated, checked, and cleansed on a regular basis to ensure strong deliverability rates for your multi-channel marketing activities.
Our Physicians email database is the most effective method for connecting with Physicians from diverse areas! Our database has all of the marketing data you'll need to reach your target market. This physician email list allows you to interact with doctors from a variety of departments, including public health, government, private practices, teaching hospitals, and government agencies. This list can be highly useful in reaching out to potential clients and initiating a communication that can lead to a successful deal.
Why Choose us?
As a renowned b2b database supplier, we specialize in email list distribution. We can meet all of your company needs, whether you need healthcare email lists or specialist physician email lists. Depending on your business requirements, our data professionals can assist you in resolving all of your queries and developing a tailored collection of physician datasets.
Using our databases, you can push your company to new heights. Furthermore, our physician email lists are data-driven and provide you with comprehensive information. Also, we follow strict guidelines while compiling the physicians list by adhering to all GDPR and CCPA rules.
Data Policies Compliance
We pay special attention towards the data policy guidelines. Hence, all the data we    collect is based on permission and transparency. All our databases including physicians email database strictly comply with data policies like GDPR, CCPA, ANTI-SPAM, and CAN-SPAM.
Avention Media's Physician Email Database by Specialty:
| | | |
| --- | --- | --- |
| | | |
| | | General Practitioners Email List |
| Anesthesiologists Email List | | |
| Gynaecologists Email List | | Ophthalmologists Email List |
| | Osteopathic physicians Email List | |
| | Emergency physicians Email List | Endocrinologists Email List |
| | | |
| | | |
| | | |
| | | |
| | | |
Frequently Asked Questions
What type of information provided in your Physicians Mailing List?
The physicians mailing addresses database provides the clients with the title, names, location, phone number, postal address, zip code, NPI/DEA code, gender of the specialist, hospital affiliation and more. It helps clients to identify specialists located around them whom they can easily access.
Who can effectively use Physicians Mailing List?
Our Dentists mailing list provides effective use cases for healthcare marketers seeking to develop productive relationships with licensed and registered dental professionals for promoting their medical related products and services.
Why should I choose Avention Media's Physicians Mailing List?
At Avention Media, Our Physicians leads list is well set with e-mails of top healthcare professionals and also with accurate and up-to-date names and contact information of various physicians working in variety of settings. We also provide list of the prospects who are interested in your medical products and services.
Which are the different Physicians Mailing lists available in your database?
The different available Physicians Mailing lists are the Cardiologists Mailing List, Neurologists Mailing List, Ophthalmologists Mailing List, Chiropractor Mailing List, Gynecologists Mailing list, Dermatologists Mailing List, Pathologists Mailing List and more.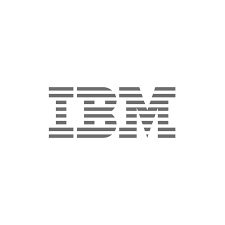 We have purchased business data from Avention Media three consecutive times. The team at Avention Media is very responsive and delivered us with the most accurate data and wowed us by the result.
Amanda Seyfried
Sales & Marketing, IBM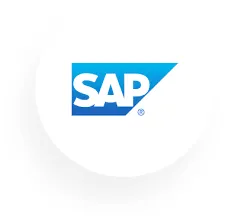 Avention Media's database services, as well as customer service, are impressively excellent. Your team helped us with the right list of professionals. We witnessed a great leap in our campaign performance rate.
Debbie Kübel-Sorger
Marketing Department, SAP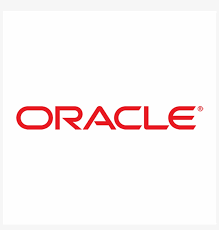 Their sales representatives were highly professional and responsive. Our data requirement was a very narrowed technology list that needed more research. But, Avention Media took our requirements as the highest priority and quickly started working on our request and have delivered quality data as they have promised. The email delivery rate was excellent. Thank you for your help.
Donald Simpson
Customer Acquisition Team, Oracle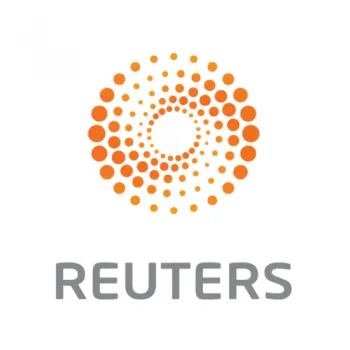 Avention Media's data insights helped us build a marketing strategy that proved significant in many of our campaigns. I found the quality of data really admirable. Our sales team gained a significant response to their efforts using the database provided by them. I also had a good experience with their customer support.
Christian Marcil
Business Development, Reuters
Other Healthcare Email Lists you may be Interested in:
| | | |
| --- | --- | --- |
| Medical Director Mailing List | | Gastroenterologist Email List |
| General Dentistry Mailing List | | |
| Radiation Oncologists Email List | | |
| | | |
| | Physical Therapists Email List | |
| Athletic Therapists Email List | Family/Marital Therapists Email List | Hospital Administrators Email List |
| | Medical Institutions Email List | |
| Ophthalmologists Email List | Respiratory Therapists Email List | |
| Home Healthcare Providers Email List | Hospital Office Managers Email List | |
| Oncology Nurses Email List | Dental Laboratories Email List | |
| Dental Surgeon Mailing List | | |
| Diagnostic Radiology Specialists Mailing List | Emergency Medicine Email List | Family Medicine Mailing List |
| General Practitioners Email List | | Pulmonologists Email List |
| Otolaryngologist Email List | HMO and PPO Managers Email List | General Surgeons Email List |
| | Orthopedic Surgeons Email List | Nurses and RN's Email List |
| | Oral Surgeon's Email List | |
| Dermatologist's Email List | Urologist List Email List | Plastic Surgeons Email List |
| Family Practitioners Email List | Rheumatologist's Email List | |
| Office-Based Nurses Email List | | Anatomical Clinical Pathologist Email List |
| Clinical Lab Scientists Email List | | Addiction Counselors Email List |
| Cosmetologists Email List | Pharmaceutical Email List | |
| Radiology Directors Email List | Nutritionist Medicine Physician Email List | Hypnotherapists Email List |
| | | Group Practice Physicians Email List |
| PACS Administrator Email List | Dialysis Nurses Email List | |
| Massage Therapists Email List | | Naturopathic Physicians Email List |
| | | |
| Occupational Therapists Email List | Pharmacy Directors Email List | Laboratory Directors Email List |
| | | ENT Specialists Email List |
| Oral and Maxillofacial Surgeons Email List | | |