Physicians Email List
Connect with 2.9M+ Physicians and other Healthcare Professionals!
Our Physician Email List helps you to directly connect with your targeted audience without any mediator and hassle. It will drive your ROI and make efficient use of your marketing budget and other resources. Avention Media has a large established network all over the world across countries like the USA, United Kingdom, Australia, Canada, Europe, England, South Africa, Japan, and many more to come. Our Doctors Email List provides you valid and verified information and a unique database.

You can conduct multi-channel campaigns on multiple platforms such as social media marketing campaigns, telemarketing campaigns, email marketing campaigns, etc. Our high-quality database will assist your marketing campaigns across multiple channels so that whenever you send a marketing message, it reaches your potential buyer.
We Provide All Types of Physician Email List that Includes:
| | |
| --- | --- |
| | Internal Medicine Physician List |
| | |
| | Anesthesiologist Email List |
| | |
| Ophthalmologist Email List | |
keyboard_arrow_leftPrevious
Nextkeyboard_arrow_right
You Can Customize Our Physicians Email Database Using Below Selects:
| | |
| --- | --- |
| | |
| | |
| | |
| | |
| Medical school and practice history | Number of employees on site |
Format of delivery
Our Physicians Mailing List can be delivered in different formats such as .csv(MS Excel), .xls(MS Excel) within the committed timeline. We ensure we deliver our email lists in the set time limit whether the ordered email list is pre-packaged or customized.
Looking for a comprehensive data solution?
Get access to physicians' and doctors' genuine profiles, Professional contact information, social media profiles, phone numbers, fax numbers, and other verified contact information of physicians available at your fingertips.
Customize Your Email List with Ease
Target your prospects precisely with a custom-built email list.
We offer flexible customized data solutions, grab the opportunity to build an exclusive email list built just for your business. Experience the ease of connecting with your prospects, expand your outreach, target physicians based on specific attributes.
Where Do We Source Our Data From?
Avention Media has a large established network of data partners around all regions in the world. Our database contains profiles of physicians from the USA, United Kingdom, Australia, Canada, Europe, England, South Africa, Japan, and many more. To prevail high levels of authenticity and accuracy, our expert team of analysts mine the data from trusted sources like yellow pages, government records, hospital listings, trade shows, healthcare seminars,  healthcare magazine subscriptions, medical journals, medical conferences, opt-in processes and many more..
What Makes Avention Media's Data Solutions better?
Our Physician Email List engages the right prospects and turns your leads into qualified  leads. It provides you a great platform to conduct your multi-channel marketing campaigns and gain higher ROI in less time.
At Avention Media, we understand that updated data has the power to tap unresponsive sales, find new buyers, build long-term customer relationships, retain existing customers, and establish a strong brand presence.
We keep this at the core of our services – from building the physicians' email database to verifying it and from updating it regularly to delivering it, in the most effective ways. So, why not try our effective and unique database of Physician Email Leads, and boost your ROI.
Data Policies Compliance
We pay special attention towards the data policy guidelines. Hence, all the data we    collect is based on permission and transparency. All our databases including physicians email database strictly comply with data policies like GDPR, CCPA, ANTI-SPAM, and CAN-SPAM.
Avention Media's Physician Email Database by Specialty:
| | | |
| --- | --- | --- |
| | | |
| | | General Practitioners Email List |
| Anesthesiologists Email List | Dermatologists Email List | Diabetologists Email List |
| Gynaecologists Email List | | Ophthalmologists Email List |
| | Osteopathic physicians Email List | Traumatologist Email List |
| | Emergency physicians Email List | Endocrinologists Email List |
| Gastroenterologists Email List | | |
| | | |
| | | |
| Pulmonologists Email List | | |
| AMA Physicians Email List | Family Practitioners Email List | Internal Medicine Physicians Email List |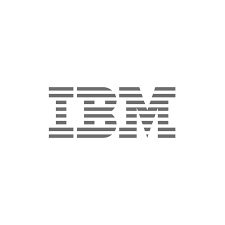 We have purchased business data from Avention Media three consecutive times. The team at Avention Media is very responsive and delivered us with the most accurate data and wowed us by the result.
Amanda Seyfried
Sales & Marketing, IBM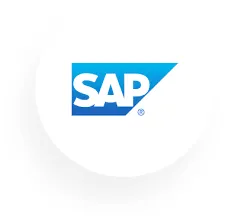 Avention Media's database services, as well as customer service, are impressively excellent. Your team helped us with the right list of professionals. We witnessed a great leap in our campaign performance rate.
Debbie Kübel-Sorger
Marketing Department, SAP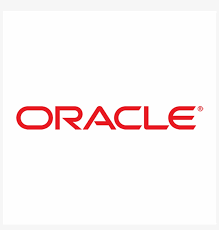 Their sales representatives were highly professional and responsive. Our data requirement was a very narrowed technology list that needed more research. But, Avention Media took our requirements as the highest priority and quickly started working on our request and have delivered quality data as they have promised. The email delivery rate was excellent. Thank you for your help.
Donald Simpson
Customer Acquisition Team, Oracle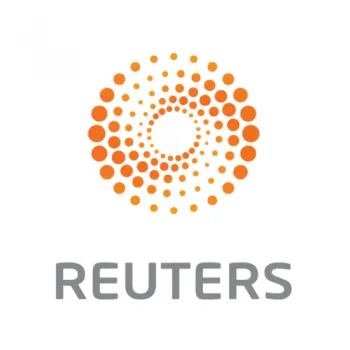 Avention Media's data insights helped us build a marketing strategy that proved significant in many of our campaigns. I found the quality of data really admirable. Our sales team gained a significant response to their efforts using the database provided by them. I also had a good experience with their customer support.
Christian Marcil
Business Development, Reuters
Other Healthcare Email Lists you may be Interested in:
| | | |
| --- | --- | --- |
| Medical Director Mailing List | | Gastroenterologist Email List |
| General Dentistry Mailing List | | |
| Radiation Oncologists Email List | | |
| | | |
| | Physical Therapists Email List | |
| Athletic Therapists Email List | Family/Marital Therapists Email List | Hospital Administrators Email List |
| | Medical Institutions Email List | |
| Ophthalmologists Email List | Respiratory Therapists Email List | |
| Home Healthcare Providers Email List | Hospital Office Managers Email List | |
| Oncology Nurses Email List | Dental Laboratories Email List | |
| Dental Surgeon Mailing List | | |
| Diagnostic Radiology Specialists Mailing List | Emergency Medicine Email List | Family Medicine Mailing List |
| General Practitioners Email List | | Pulmonologists Email List |
| Otolaryngologist Email List | HMO and PPO Managers Email List | General Surgeons Email List |
| | Orthopedic Surgeons Email List | Nurses and RN's Email List |
| | Oral Surgeon's Email List | |
| Dermatologist's Email List | Urologist List Email List | Plastic Surgeons Email List |
| Family Practitioners Email List | Rheumatologist's Email List | |
| Office-Based Nurses Email List | | Anatomical Clinical Pathologist Email List |
| Clinical Lab Scientists Email List | | Addiction Counselors Email List |
| Cosmetologists Email List | Pharmaceutical Email List | |
| Radiology Directors Email List | Nutritionist Medicine Physician Email List | Hypnotherapists Email List |
| | | Group Practice Physicians Email List |
| PACS Administrator Email List | Dialysis Nurses Email List | |
| Massage Therapists Email List | | Naturopathic Physicians Email List |
| | | |
| Occupational Therapists Email List | Pharmacy Directors Email List | Laboratory Directors Email List |
| | | ENT Specialists Email List |
| Oral and Maxillofacial Surgeons Email List | | |