Data Cleansing Services
Get Access To High-Quality Data With Our Data Cleansing Services
Regardless of what industry you're in, you should cleanse and update your data on a regular basis, or your marketing efforts will be unsuccessful. At Avention Media, we clean and validate your current B2B database and assist you in identifying gaps that may exist. In addition, to achieve excellent data quality, we integrate modern data cleansing tools with human expertise. As a result, you'll have a better chance of making contact with your target prospect and converting them into leads. With our real – time data cleansing services, you'll be able to generate a consistent stream of leads.
You Can Customize The Data Cleansing Services Using Below Selects:
keyboard_arrow_leftPrevious
Nextkeyboard_arrow_right
Remove All The Data Inaccuracies With Our Data Cleansing Services
Your data must be clean and healthy as well as free of any inaccuracies – in order to target the appropriate prospects at the right time and in the right way. We provide the most complete and effective Data Cleansing solutions, including automated and manual cleansing powered by cutting-edge technologies. It gives you a competitive advantage over marketers by providing you with an up-to-date, accurate, and validated marketing database. Also, we can able to update all the incorrect contact information like addresses, emails, and phone numbers to the customer data which you already have.
Our CRM Data Cleansing Services ensures that your database is correct and up-to-date, allowing you to achieve the business results you desire. Having precise data at your fingertips speeds up the decision-making process in a variety of businesses, based on your pre-existing criteria. Furthermore, clean data ensures that your communications are delivered to the correct inboxes, enhancing your company's integrity. Our data cleaning experts comprehend your needs and try to provide you with higher data quality for easier management in a timely manner. Take advantage of our services to build a top-notch and dependable business and avoid possible difficulties.
Why Choose Our Data Cleansing Services?
Our data cleansing process removes the majority of duplicate data from your database, improving contact-record accuracy and efficiency. We examine, update, and validate your customer records using some of the most up-to-date procedures, which considerably reduces the additional costs associated with outdated data.
We have over 20 million validated and up-to-date contact details of firms and business people from various industries in our database. We ensure that our data is compliant with the GDPR, CAN-SPAM legislation, and other data privacy standards at every level of data cleansing.
We are here to help you find your target audience and deliver efficient and targeted email marketing database with our email appending services. Regardless of the type of database, we adhere to relevant data privacy regulations across all industries so that you can make sure your business' contact details are as accurate as possible. We make sure every email address is verified before being delivered to ensure that our email append service produce positive results in form of increased sales, leads and customer loyalty.
Benefits of Our Data Cleansing Services
Here are some of the benefits you'll gain by cleaning your b2b database:
Reduced Noncompliance Risks
Regular database cleansing helps businesses comply with GDPR and data security regulations and avoid costly fines.
Your brand's reputation is secure
You may avoid spam and unwanted contact by maintaining correct data and ensuring that your communications only go to persons who have expressed an interest in hearing from you.
Lower campaign costs and a higher ROI
Clean data saves your money on marketing by ensuring that your mailing list is correct and accurate, and that no money is wasted addressing inactive or deceased customers.
Other Data Appending Services we provide in Avention media
Frequently Asked Questions
What is Data Cleansing?
Data cleansing is the process of removing, upgrading, and modifying information in a database to ensure that it is of the highest possible quality. This method gives you access to targeted and accurate data that you may use for multi-channel marketing campaigns and business operations.
What is the need of data cleansing?
It is more crucial for most businesses to have accurate client data. If you employ irrelevant and obsolete customer data, you'll lose current customers and fail to adopt successful marketing strategies. With the help of data cleansing services, you can clean customer data, assist in identifying the most important clients, and send focused communication to maximise conversion and engagement.
What is the cost of data cleansing?
The cost of B2B data cleansing varies depending on the size of your dataset; that's why we propose our free data health study, as we can better estimate the cost of data cleansing once we know how healthy your database is.
What information can you add to my contact form?
We can give fields such as contact name, company, title, professional email, company location, contact location, company size, contact employment history, and more with only a few types of information.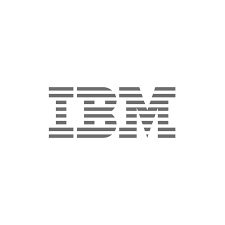 We have purchased business data from Avention Media three consecutive times. The team at Avention Media is very responsive and delivered us with the most accurate data and wowed us by the result.
Amanda Seyfried
Sales & Marketing, IBM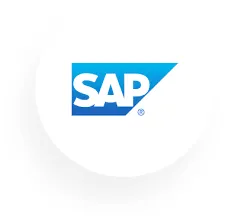 Avention Media's database services, as well as customer service, are impressively excellent. Your team helped us with the right list of professionals. We witnessed a great leap in our campaign performance rate.
Debbie Kübel-Sorger
Marketing Department, SAP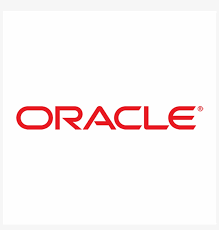 Their sales representatives were highly professional and responsive. Our data requirement was a very narrowed technology list that needed more research. But, Avention Media took our requirements as the highest priority and quickly started working on our request and have delivered quality data as they have promised. The email delivery rate was excellent. Thank you for your help.
Donald Simpson
Customer Acquisition Team, Oracle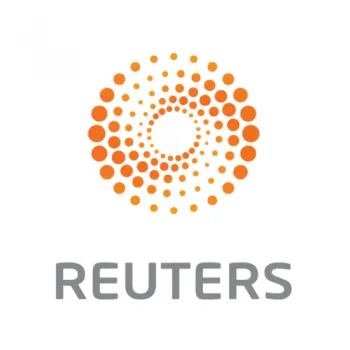 Avention Media's data insights helped us build a marketing strategy that proved significant in many of our campaigns. I found the quality of data really admirable. Our sales team gained a significant response to their efforts using the database provided by them. I also had a good experience with their customer support.
Christian Marcil
Business Development, Reuters