Reverse Email Appending Services
ENHANCE THE BRAND OUTREACH WITH A 360-DEGREE OVERVIEW OF YOUR CUSTOMERS
To run successful marketing campaigns, your company should have access to complete customer details along with their email addresses. Avention Media is the right place where one can get detailed customer information (contact info and postal addresses) through our reverse email appending services. Enlarge your corporation's reach by using various mediums to market your products and services by subscribing to Avention Media's reverse mail appending services. 
You Can Customize Reverse Email Appending Services Using Below Selects:
keyboard_arrow_leftPrevious
Nextkeyboard_arrow_right
Our Reverse Email Appending Services Covers All Countries in the North American Region:
| | |
| --- | --- |
| | |
| | |
| | Canada Business Email List |
| Mexico Business Email Lists | |
| | |
| | |
| | |
| | |
| | |
| Saint Vincent and the Grenadines | |
The demand for accounting services increased a lot in this competitive era. We noticed immense opportunities in the accounts products' market and services which proves that an accountant email list is required to reach the top accountants. Our Accountant email database contains verified data that will help you in connecting with loyal and potential customers. You can connect with the accountants of various industries and countries like the US, UK, Canada, Japan, Europe, England, South Africa, and the Middle East, etc of all over the world. Our Accountant email list is comprehensive and results-driven and it will assist you in making profitable decisions.
GENERATE PROMISING RESPONSE RATES WITH OUR REVERSE EMAIL APPENDING SERVICES 
Reverse email appending is to get customer information such as phone numbers, postal addresses, name, age, zip-code, company name, and other details using their email address. Usually, their e-mail addresses are matched with a mailing list vendors' master database.
Improve your brand value with a potent advertising strategy. By reversing the email appending process, you will have access to a wide range of customer information that can be used to plan a strategic marketing campaign. Not all consumers give similar responses to email marketing. Some clients are highly influenced by direct mailings and others connect effectively to telephone marketing. Hence it is advisable to utilize multiple channels to market your services as our reverse email appending services will help you with the required clientele information. Also, improve your existing client data for better reliability and tune your customer services as per the business requirements. With reverse email appending services, you can revamp the old mailing lists, to replace inaccurate addresses and phone numbers, to correct misspellings, and other syntax errors. Avention Media fills the necessary gaps in your database by identifying missing names and other details of the prospects and updates it with newer ones. Build an email list faster and effectually to increase the lead inflow and to double your profits. Asking more information to your clients on your websites or through other forums fails to bring a better response. Instead, by asking for minimum details, such as requesting an email address only, you can generate a better serve and cost-effectiveness. With the obtained email address, generate other information with our reverse email appending services.
WHY CHOOSE AVENTION MEDIA'S REVERSE EMAIL APPENDING SERVICES OVER OTHERS?
Avention Media's master database contains authenticated customer information (both B2B and B2C data) gathered from valid sources by our dedicated technical team. We partner with research companies, retailers, websites, and also conduct surveys, phone calls, and attend various conferences to collect the right info. The possessed data is thus categorized and monitored to protect its reliability. 
With Avention Media's reverse email appending services, you can conduct cost-effective marketing campaigns that will not just benefit the company in the short term, but with the comprehensive clientele details, help in improving your corporation's return on investment in the long run. We ensure to deliver reverse appended email lists in an easy-to-read format, categorized as per your company's requirements. The database Avention Media provides through reverse email appending will surely bring new business opportunities. 
Other Data Appending Services we Provide in Avention Media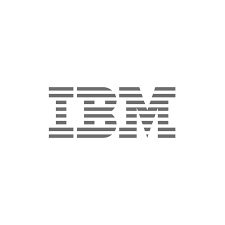 We have purchased business data from Avention Media three consecutive times. The team at Avention Media is very responsive and delivered us with the most accurate data and wowed us by the result.
Amanda Seyfried
Sales & Marketing, IBM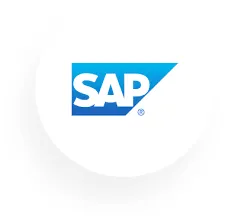 Avention Media's database services, as well as customer service, are impressively excellent. Your team helped us with the right list of professionals. We witnessed a great leap in our campaign performance rate.
Debbie Kübel-Sorger
Marketing Department, SAP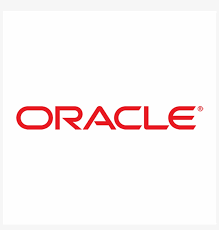 Their sales representatives were highly professional and responsive. Our data requirement was a very narrowed technology list that needed more research. But, Avention Media took our requirements as the highest priority and quickly started working on our request and have delivered quality data as they have promised. The email delivery rate was excellent. Thank you for your help.
Donald Simpson
Customer Acquisition Team, Oracle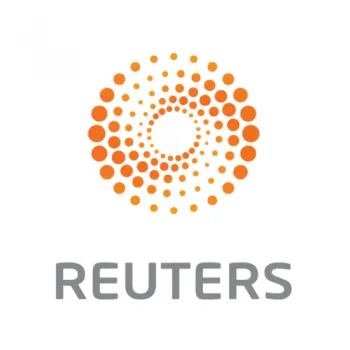 Avention Media's data insights helped us build a marketing strategy that proved significant in many of our campaigns. I found the quality of data really admirable. Our sales team gained a significant response to their efforts using the database provided by them. I also had a good experience with their customer support.
Christian Marcil
Business Development, Reuters