Nurse Practitioners Email List
Email is emerging as the fastest marketing channel to reach nurse practitioners across the globe. It is very difficult to reach the right nurse practitioners without having a proper mailing list. So, use the premium Nurse Practitioners Email List provided by Avention Media that comprises the contact details of top nurse practitioners from around the world.
With help of our mailing list, you can easily find the experienced, knowledgeable, and highly qualified nurse professionals from worldwide. This pre-built data product can be a very useful resource in process of growing your business. Purchase our email list now and start executing your marketing campaigns.
You Can Customize Nurse Practitioners Email List Using Below Selects:
| | | |
| --- | --- | --- |
| | | |
| Nursing school/institution | License number and License state | |
| Nursing school/institution | | |
keyboard_arrow_leftPrevious
Nextkeyboard_arrow_right
Our Nurse Practitioners Email List Covers All Specialties that Include:
| | | |
| --- | --- | --- |
| Nurse Practitioner Healthcare Email List | Nurse Practitioner Marketing Mailing List | Geriatric Nurse Practitioner Email List |
| Adult Care Nurse Practitioner Mailing List | Family Nurse Practitioner Business Mailing List | Adult Gerontology Primary Care Nurse Practitioner Faculty Mail List |
| Nurse Practitioner Business Email List | Psychiatric Nurse Practitioner Mailing Lists | General Practice Advanced Nurse Practitioner Email List |
| Nurse Practitioner Email and Telemarketing List | Nurse Practitioner Direct Mailing List | Adult-Gerontology Primary Care Nurse Practitioner Email List |
| Best Adult Gerontology Nurse Practitioner Contact List | Family Nurse Practitioner Telemarketing List | Addiction Counselors and Nurse Practitioners Email List |
| Nurse Practitioners Email and Mailing Address List | Clinical Nurse Specialist Email and Mailing List | Advanced Practice Registered Nursing Business List |
Highlights of our Nurse Practitioners Email List
Collecting data is a very tedious job. You need to follow various standard norms while accumulating important information. Hence Avention Media has made up a team comprising different specialists who strive to collect data from various authentic resources such as newsletters, business directories, seminars, webinars, and more.
Thereafter, we frame a database containing unique and accurate email IDs using which you can reach out to your targeted audience quickly. We make sure that our customer saves their valuable time and money, which they might have to invest in accumulating all such vital data. This enables them to make better business decisions and get higher return on investment.
Once you purchase our services, then you need not craft any new email list from scratch, because you get access to a precious Nurse Practitioners Email List that will be a valuable asset in the journey of growing your business.
Major benefits of our email list
Connect with the right nurses: Our premium data solutions are the best in the market that helps you easily connect with the top nurses across the globe. Our email database is a complete package of contact details of top nurses. Delivering a personalized message to the right inbox is very important as part of your marketing campaign.
Easily downloadable: Once you make the payment, then you can easily download the email list from our website with just few clinks. This makes it easy for you initiate your marketing campaign with no delay.
Get access to the large repository of data: Our research team has put in a lot of effort and has conducted intense research to compile a large repository of data. Thus, our email is one exclusive way to get access to your required data.
Looking at all the benefits if any individuals looking for a Nurse Practitioners Email List can contact us to get their email list.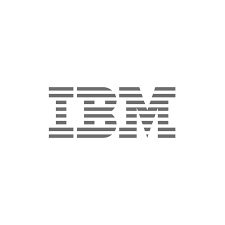 We have purchased business data from Avention Media three consecutive times. The team at Avention Media is very responsive and delivered us with the most accurate data and wowed us by the result.
Amanda Seyfried
Sales & Marketing, IBM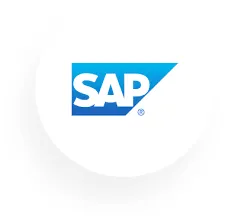 Avention Media's database services, as well as customer service, are impressively excellent. Your team helped us with the right list of professionals. We witnessed a great leap in our campaign performance rate.
Debbie Kübel-Sorger
Marketing Department, SAP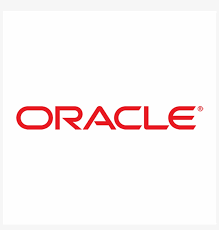 Their sales representatives were highly professional and responsive. Our data requirement was a very narrowed technology list that needed more research. But, Avention Media took our requirements as the highest priority and quickly started working on our request and have delivered quality data as they have promised. The email delivery rate was excellent. Thank you for your help.
Donald Simpson
Customer Acquisition Team, Oracle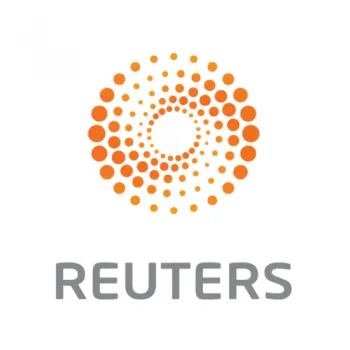 Avention Media's data insights helped us build a marketing strategy that proved significant in many of our campaigns. I found the quality of data really admirable. Our sales team gained a significant response to their efforts using the database provided by them. I also had a good experience with their customer support.
Christian Marcil
Business Development, Reuters
Other Healthcare Email Lists you may be Interested in:
| | | |
| --- | --- | --- |
| Medical Director Mailing List | | Gastroenterologist Email List |
| General Dentistry Mailing List | | |
| Radiation Oncologists Email List | | |
| | | |
| | Physical Therapists Email List | |
| Athletic Therapists Email List | Family/Marital Therapists Email List | Hospital Administrators Email List |
| | Medical Institutions Email List | |
| Ophthalmologists Email List | Respiratory Therapists Email List | |
| Home Healthcare Providers Email List | Hospital Office Managers Email List | |
| Oncology Nurses Email List | Dental Laboratories Email List | |
| Dental Surgeon Mailing List | | |
| Diagnostic Radiology Specialists Mailing List | Emergency Medicine Email List | Family Medicine Mailing List |
| General Practitioners Email List | | Pulmonologists Email List |
| Otolaryngologist Email List | HMO and PPO Managers Email List | General Surgeons Email List |
| | Orthopedic Surgeons Email List | Nurses and RN's Email List |
| | Oral Surgeon's Email List | |
| Dermatologist's Email List | Urologist List Email List | Plastic Surgeons Email List |
| Family Practitioners Email List | Rheumatologist's Email List | |
| Office-Based Nurses Email List | | Anatomical Clinical Pathologist Email List |
| Clinical Lab Scientists Email List | | Addiction Counselors Email List |
| Cosmetologists Email List | Pharmaceutical Email List | |
| Radiology Directors Email List | Nutritionist Medicine Physician Email List | Hypnotherapists Email List |
| | | Group Practice Physicians Email List |
| PACS Administrator Email List | Dialysis Nurses Email List | |
| Massage Therapists Email List | | Naturopathic Physicians Email List |
| | | |
| Occupational Therapists Email List | Pharmacy Directors Email List | Laboratory Directors Email List |
| | | ENT Specialists Email List |
| Oral and Maxillofacial Surgeons Email List | | |