May 7, 2021
Posted by:

Kristin Smith

Categories:

Articles, Business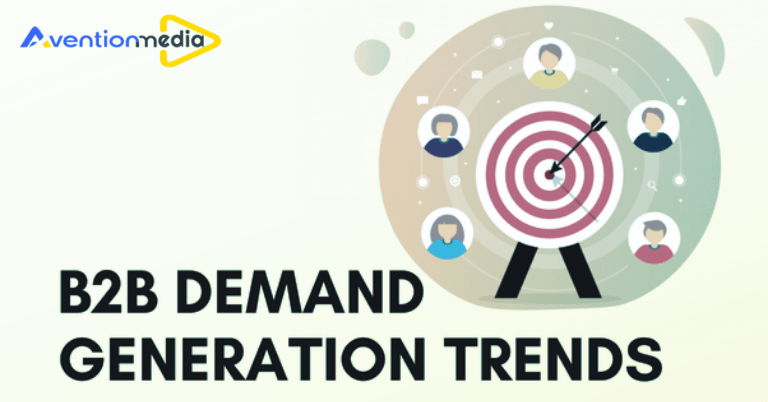 Wondering what's demand generation?
Also popularly known as Demand Gen, demand generation is when a company excites customers about its product or service. It generates a "buzz" with the help of various programs and strategies to raise awareness, intending to generate new relationships with potential customers.
This article breaks down the 5 demand generation trends, you need to know to start on the right foot this year
Video Marketing
Need people to listen, know about your brand loud and clear, create videos! Videos boost your conversion and sales, 83% of businesses say that videos provide a good return on investment, video content easily can give every other form of content a run for their money.
One great thing about video content is it is very easy to consume, life has turned out to be too busy, for people, to have time to read long and exhausting product descriptions or dive deep into services. The consumer today wants to see the product working.  content marketers' top priority is video content, after all, why not? Videos attract lazy customers as well.
Can you imagine? 85% of the US internet audience likes watching videos online. Marketers have witnessed 49% faster growth in revenue than non-video users.
Google is a sucker for videos, Videos let you increase the time spent by your audience on your site. Thus, longer exposure builds trust and signals search engines' bots that your site has good content.
Social Media Marketing
As of 2021, the number of people using social media is over 3.96 billion worldwide and growing, with the average user having 8.6 accounts on different networking sites, marketers must use social media channels for their Demand Gen program.
With Facebook, Linkedin, and various other biggies like Twitter being in the market for quite some time, a lot of marketers have their roots dug deep in here.
Meanwhile, you can target emerging content sharing platforms like TikTok, TikTok has about 80 million monthly active users in the United States.
60% are female, 40% are male. 60% are between the ages of 16-24. 26% are between the ages 25-44. 80% are between the ages of 16-34.
As the saying goes, "it's better being a bigger fish in a small pond, rather than being a small fish in a large lake". This can help you build your brand awareness and identity, speaking of which, going on to the next main point
Brand awareness
If people have knowledge about your brand, they can become familiar and comfortable with it. Then, when the moment of decision to buy from you or your competitor, they will more likely buy from you.
Studies show that consumers were able to choose a product more quickly when presented with several options that include a brand they know, as opposed to several options with only unfamiliar brands.
Brand awareness will help you funnel in new sales, foster brand loyalty, and keep retention levels low, being the very first step in the funnel of marketing it plays a very pivotal role in consumers' decision making.
Brands today strive to make their target audience aware of their brand, from hiring influencers to media houses for advertisements, brands invest heavily in brand awareness programs.
Content is king
Make your brand stand out of the line and make a statement for itself with the help of an outstanding and original content strategy.
Do I need to stress enough on this point, make sure your content is consistent, high quality, fresh, and not stagnant. Stagnant content drives away consumers, revisit your content now and then and keep updating it following the latest content trends.
Quality, fresh content is a proven asset.
It has the ability to create positive experiences, for any business/brand user experience plays an important role for your potential customers and compels them to come back for more.
It's your ticket to capturing your audience's attention and continually reinforcing a positive brand impression, eventually helping you build your brand awareness.
Marketing Automation technology
Who does not want their marketing campaigns to be precise and efficient? generate more sales and achieve greater ROI?
The best marketing teams in the business are using this, it makes marketers' lives easy by streamlining, automating, and measuring marketing tasks and workflows.
Conclusion:
Demand generation doesn't happen overnight. It's a long-term strategy, and like everything else, the trends for Demand Gen are evolving every day and right now as we speak, so keep evolving with the new trends, be it, personalized e-mail campaigns, guest blogging, or visual content marketing, go ahead now, use these tactics to ace your demand Gen game.