Professionals Email List
Reach out to Potential Decision Makers Successfully Using Our Professionals Email List

When it comes to reaching business professionals like CEO, CTO, CFO, CMO, IT Directors, Managers, Accountants and any other executives, you need to have access to the right contact datasets. With Avention Media, you can have access to a vast inventory of detailed data fields of professionals including their name, phone number, email address, company type, company size, revenue size, and much more. You can use our professionals email list to ensure your marketing messages reach the right inbox of your targeted prospect.
Grow Your ROI with Our Result-focused Professionals Email List
At Avention Media, we are dedicated to providing customized Professionals Email lists based on your business-specific needs. Furthermore, you can narrow your search for right prospects with the following data segments:
Our Role Base Can be Customized by below selects:
Why Choose Us?
At Avention Media, we can help you create and build better and stronger business relationships with your most likely buyers by empowering your multi-channel marketing campaigns with insights from our Professionals Email Database. We've kept all of these contact details in full compliance with GDPR, anti-spam regulations, and other data regulatory rules to ensure you have a seamless approach to your prospects.
Furthermore, to ensure that your marketing steps reach the key decision makers, we follow a strict and strategic process to verify and update our professional email database on a daily basis. We employ automated and in-house human research and verification teams to establish the authenticity of data records present in the professionals email list
We Provide Following Professional Email Lists Including:
| | | | |
| --- | --- | --- | --- |
| | | Facility Managers Email List | |
| | Event Organizers Email List | | |
| | | | |
| | Software Engineers Email List | | Financial Advisors Email List |
| | | Medical Director Email List | |
| | | | |
| | | | |
Generate Quality Leads For Your Business Using Our Accurate Professionals Email List
If your next marketing campaign is focused on getting your services and solutions in front of people who can make important decisions, our Professional Email List can assist! Our data warehouse, which is powered by the most recent market insights, has all of the most up-to-date and relevant information for more than 20 million professionals who work for a variety of companies throughout the world. Connecting with these people directly will save you time, effort, and money in your marketing activities, and will propel your company to new heights.
At Avention Media, we recognize that the appropriate data is critical to the success of a marketing campaign aimed at reaching company-specific executives or professionals. Our Professionals Email Database contains the contact information of key decision makers, company leaders, and professionals who may make direct decisions about your services. Furthermore, by targeting international clients across the United States, United Kingdom, Canada, Australia, Germany, and other locations with our geo-targeted professionals email list, you can broaden the reach of your products and services.
Frequently Asked Questions
What is a Professionals Email list?
Professionals are the people who hold a specific position within a company based on the set of skills they possess and hold. A professional contact list is must-have if you wish to connect with the people that have the scope to enhance your chances of acquiring leads and deals.
Whom can I reach using these professionals email list?
Using our professional email list, you can reach out to CTO, CEO, CFO, CMO, VPs, accountants, doctors, architects, IT executives, insurance executives, attorneys, CPAs and numerous other professionals.
Is your professional mailing list verified?
At Avention Media, we ensure the highest standard by thoroughly verifying our professional email list. This further ensures 95% deliverability on your email marketing campaigns.
What is the purpose of the professionals email list?
Our professionals email list is designed to serve as a primary communication channel to meet the key prospects within an organization. Its primary purpose is to help clients and broaden their reach while enhancing the chances of getting maximum sales and ROI.
Testimonials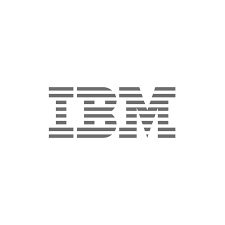 We have purchased business data from Avention Media three consecutive times. The team at Avention Media is very responsive and delivered us with the most accurate data and wowed us by the result.
Amanda Seyfried
Sales & Marketing, IBM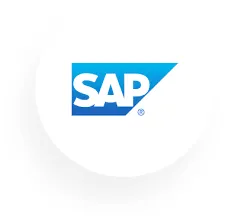 Avention Media's database services, as well as customer service, are impressively excellent. Your team helped us with the right list of professionals. We witnessed a great leap in our campaign performance rate.
Debbie Kübel-Sorger
Marketing Department, SAP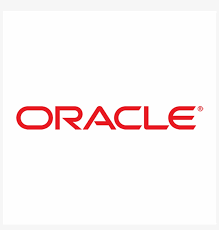 Their sales representatives were highly professional and responsive. Our data requirement was a very narrowed technology list that needed more research. But, Avention Media took our requirements as the highest priority and quickly started working on our request and have delivered quality data as they have promised. The email delivery rate was excellent. Thank you for your help.
Donald Simpson
Customer Acquisition Team, Oracle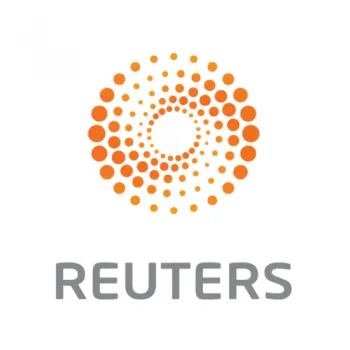 Avention Media's data insights helped us build a marketing strategy that proved significant in many of our campaigns. I found the quality of data really admirable. Our sales team gained a significant response to their efforts using the database provided by them. I also had a good experience with their customer support.
Christian Marcil
Business Development, Reuters