Installed Base
Reach Companies Using Any Technology or Software from Any Industry Across the Globe
Avention Media's Installed Base is a data solution that researches, collects, verify, and provides all types of accounts based on apps, technology, and platforms being used to help technology marketers, sales teams, solution providers, and research teams across the globe. Our Installed Base consists of the database of companies using CRM, ERP, Accounting Softwares, Big Data, Business-Intelligence Softwares, Cloud Computing, Database Management Systems, and more.
We Cover All the Technologies Across Globe:
At Avention Media, we offer custom marketing solutions across the globe. And, our Technology Users List is built-in and segmented based on the demographic data of prospects and clients.
Our Installed Base Can be Customized by below selects:
We continuously analyze the data from different sources based on the buying pattern, technology usage of the customers, and offer business-oriented technographic data beneficial for the organization
Installed Base Includes All Types of Technology Users Email Lists
Big Data Users Mailing List

NetSuite Users Mailing List

Oracle Users Mailing List

IT Executives Mailing List

Oracle Database Users List

ASP.NET Users Mailing List

Infusionsoft CRM Users List

Infor Applications User List

Microsoft Dynamics GP Users

Arial Software users list

Altova Users Mailing List

Air2Web Users Mailing List

Accellion Users Mailing List

Actuate Users Mailing List

Acronis True Image Software

Accounting Software Users

Amisys Software Customers

Microsoft Dynamics Users List

Microsoft Dynamics AX List

Microsoft Dynamics NAV Users

Cloud Computing Users List

Epicor ERP Users Email List

Oracle RightNow CRM Users List

Infor Syteline Users List

SAP Business One Email List
Revolutionize your business and increase sales by reaching prospects based on the technology or software they are using
Businesses across the globe rely on various software or technologies for complex tasks, making people's lives easier. Technology in every field has illuminated the way we do our difficult yet important tasks, broadly distinguishing as IoT, or Robotics, CRM, ERP, accounting software, cloud computing, data management, and whatnot.
Now, what if we told you that you can target specific prospects based on the technology or software they use. Yes! You read it right.
We at Avention media can help you do that, you can target who your audience can be based on the technology they use. We house a team of profound data scientists, experts, and miners who compile this data for the likes of you.
If you are a new business budding in the market or an already established biggie who wants to grow their business overseas. We are here to help you reach and deliver your message and increase your chance of producing yourself a new lead.
Use our comprehensive Technology Users list of multiple details and win the race before your competitor outshines you.
We have listed down the reasons why you should buy the technology base mailing list from Avention media's:
Reach out to prospects using specific technology
Businesses worldwide use different technologies and software such as IoT, or Robotics, CRM, ERP, accounting software, cloud computing, data management, and etc., we provide you a complete list of prospects who use what software to aid their business process, and you can make them your target audience and reach them in no time.
All data collated from legitimate sources
We at Avention media only compile data from legitimate sources to avoid inaccuracy, our data experts utilize online and offline business listing, webinar registrations, magazine subscriptions, yellow pages, white pages directories, and various other data collection partners to compile useful data just for you.
100% verified and accurate data.
All the data collected by our data miners go through a multi-tier verification process both manual and automatic to avoid errors and misleading information. Our Technology Users List is SMTP and NCOA verified at regular intervals to ditch any discrepancies.
Profoundly high deliverability rate
Being in the business for quite some years now, we take care of our database keenly, regular verifications, sourcing legit data, leads to a very high deliverability rate. Ensuring your message has been delivered to your target audience.
Customization options that will impress you
We at Avention media offer our customers a wide range of customization as per your preference and choice. We understand the objective of our customers and strive to help them with the best of data and customization. Choose from a heap of distinct details like name, phone number, email address, organization, company type, company size, revenue size, and much more
We adhere to all data policies
Our entire database is compliant with all the data policies applicable today, we adhere to policies like CAN-spam, ANTI- SPAM, CCPA, GDPR. in order to reduce any hassle to our customers.
Competitive data at a very competitive price
Refer to our customer testimonials to get an understanding of how we leave no stone unturned for the sake of customer satisfaction, we provide the best in class data at an amazingly affordable price.
Testimonials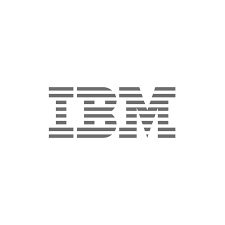 We have purchased business data from Avention Media three consecutive times. The team at Avention Media is very responsive and delivered us with the most accurate data and wowed us by the result.
Amanda Seyfried
Sales & Marketing, IBM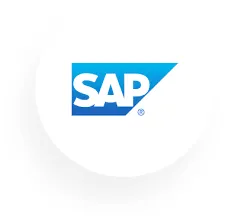 Avention Media's database services, as well as customer service, are impressively excellent. Your team helped us with the right list of professionals. We witnessed a great leap in our campaign performance rate.
Debbie Kübel-Sorger
Marketing Department, SAP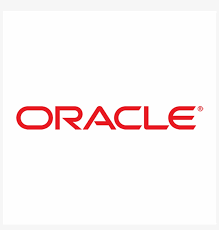 Their sales representatives were highly professional and responsive. Our data requirement was a very narrowed technology list that needed more research. But, Avention Media took our requirements as the highest priority and quickly started working on our request and have delivered quality data as they have promised. The email delivery rate was excellent. Thank you for your help.
Donald Simpson
Customer Acquisition Team, Oracle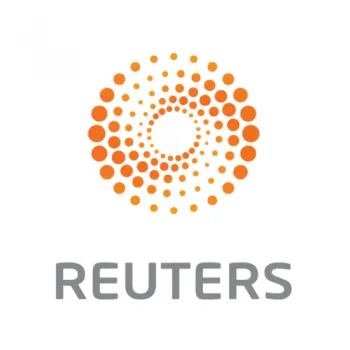 Avention Media's data insights helped us build a marketing strategy that proved significant in many of our campaigns. I found the quality of data really admirable. Our sales team gained a significant response to their efforts using the database provided by them. I also had a good experience with their customer support.
Christian Marcil
Business Development, Reuters