Global Base
Connect Companies and People Across the Globe
Global Base is one of our data solutions that research, collect, verify, and delivers the most accurate business data across all the regions. Our International Email List helps marketers, sales teams, and recruitment agencies who want to reach the companies and people from other regions. With a vision to serve clients worldwide, we have eliminated regional constraints and spread our network across the USA, UK, Canada, Europe, Germany, South America, North America, Africa, Australia, Asia, and more.
We Provide Following International Email Lists Including:
| | | | |
| --- | --- | --- | --- |
| | | | |
| | Philippines Business Email List | South Africa Business Email List | South Korea Business Email List |
| China Business Email List | | Dubai Business Email List | |
| Zimbabwe Business Email List | Belgium Business Email List | | Taiwan Business Email List |
| Denmark Business Email List | | | |
| Indonesia Business Email List | | | |
| | | | |
| | | Portugal Business Email List | Russian Business Email List |
| | | Thailand Business Email List | Turkey Business Email List |
| Spain Business Email List | | Greece Business Email List | Hungary Business Email List |
| Ukraine Business Email List | Romania Business Email List | Czech Republic Business Email List | Serbia Business Email List |
| Austria Business Email List | Belarus Business Email List | Bulgaria Business Email List | Bosnia Herzegovina Email List |
| | | | |
| Thailand Business Email List | | | |
We Cover All the Regions across the Globe:
At Avention Media, we offer custom marketing solutions across the globe. And, our International Email List is built-in and segmented based on the demographic data of prospects and clients.
Expand your reach with Avention Media's International Mailing List:
Do you have a customer base big enough to generate enough leads? Are you worried about the retention of your existing customers? Do you want to reach prospects to generate leads?
Quit worrying because Avention media is here to help you reach people you could only have dreamt of and convey your message to all the top order personnel of your preference internationally, right from your fingertips, all you need to do is contact us and avail yourself the most accurate mailing list with a high response rate.
With Avention media's dynamic international mailing list, connect with top decision-makers, and generate more leads, retain more customers, from across the globe.
We are the first choice for hundreds of businesses all over the world. We make sure that we only provide the best of the best to our customers.
Data scientists at Avention media, compile the data only from trusted sources, to maintain maximum authenticity and accuracy. We source our data from various legitimate sources like online and offline business listings, yellow pages, white pages, webinar registrations, newsletter registrations, and etc.
Why choose Avention Media for the International Mailing List:
Our main objective is to represent businesses internationally, and give them the power to compete with their competition head to toe. It is very crucial in this advanced world to leverage email marketing.
In such a competitive world, it has become a mandate to step up your email marketing game, you require to be able to reach users /VPs /Directors /decision-makers, hailing far away, and for that, the best way to connect or reach them in today's date – E-mails.
We have been in this business for quite some years now, and we know what's best for our customers, we provide only the most accurate, authentic, and responsive email addresses along with other details as per your requirement.
You can very well customize the details according to your requirement, we offer a wide range of customization to our customers because we understand our customer's objectives and respect their requirements.
It is our constant effort that we deliver only the best to our customers because what is fundamentally important is the satisfaction of our customers. Refer to our customer testimonials to understand the degree of effort put in each customer.
Our data experts regularly verify the collected data, by making millions of calls every year, and add additional data meanwhile which might come in handy for you and your business. Our database is regularly SMTP and NCOA verified to keep the data fresh and error-free.
All our lists and details are compliant with all the data laws applicable such as –
ANTI-spam, GDPR, CCPA, CAN-SPAM, etc.
What Our Customers Say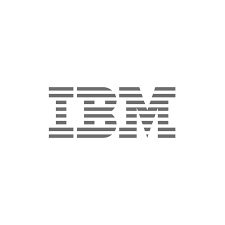 We have purchased business data from Avention Media three consecutive times. The team at Avention Media is very responsive and delivered us with the most accurate data and wowed us by the result.
Amanda Seyfried
Sales & Marketing, IBM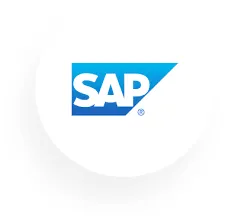 Avention Media's database services, as well as customer service, are impressively excellent. Your team helped us with the right list of professionals. We witnessed a great leap in our campaign performance rate.
Debbie Kübel-Sorger
Marketing Department, SAP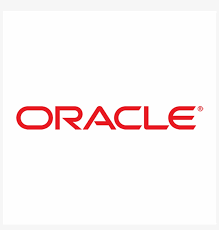 Their sales representatives were highly professional and responsive. Our data requirement was a very narrowed technology list that needed more research. But, Avention Media took our requirements as the highest priority and quickly started working on our request and have delivered quality data as they have promised. The email delivery rate was excellent. Thank you for your help.
Donald Simpson
Customer Acquisition Team, Oracle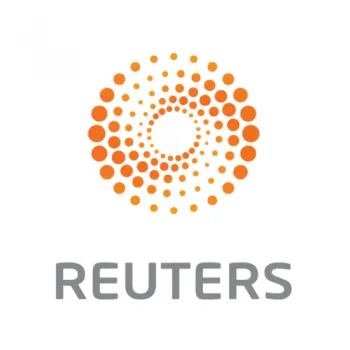 Avention Media's data insights helped us build a marketing strategy that proved significant in many of our campaigns. I found the quality of data really admirable. Our sales team gained a significant response to their efforts using the database provided by them. I also had a good experience with their customer support.
Christian Marcil
Business Development, Reuters