Salesforce Users Email List
Take Control of Your Marketing Programs Using Our Salesforce Users Email List
If you're looking for a high-quality Salesforce Users Email List to target your potential customers, Avention Media provides the right resource for you. In our Salesforce client list, we have thousands of pre-verified, opt-in, up-to-date, and dependable B2B records. All of the data in our Salesforce customers list has been double-checked and confirmed by our team of seasoned data analysts. Our Salesforce customers database contains contact details of C-level executives, managers, directors, marketing heads, and other business leaders interested in implementing Salesforce solutions in their organizations.
Avention Media's Salesforce CRM Customers Email List Includes:
| | | |
| --- | --- | --- |
| Salesforce Chatter Users List | Salesforce Pardot Users List | Salesforce Platform Users List |
| Salesforce Work.com Users List | Salesforce MuleSoft Users List | Salesforce Wave Analytics Users List |
| Salesforce Heroku Users List | Salesforce DMP Users List | Salesforce Desk.com Users List |
| Salesforce Quip Users List | Salesforce Service Cloud Users List | Salesforce App Cloud Users List |
keyboard_arrow_leftPrevious
Nextkeyboard_arrow_right
Data Counts for Salesforce CRM Users List
| | |
| --- | --- |
| Salesforce users email contacts | 120,110 |
| Salesforce users direct dial numbers | 111,140 |
| Salesforce users postal mailing address | 100,500 |
| List of companies using Salesforce products | 29,730 |
Our Salesforce CRM users list will help you to reach the right audience without any middle connection. By using our salesforce CRM email list you don't need to hire IT experts to manage the system. Avention Media's Salesforce CRM users list will control your marketing programs to help you as a conversation starter between you and your prospect using salesforce CRM. With our Salesforce CRM users list you will gain more attention and gain in your sales.
Enhance Your Lead Generation Efforts with Our Customized Salesforce Customers List
At Avention Media, we are dedicated to provide customized Salesforce customers lists based on your business-specific needs. Furthermore, you can narrow your search for right prospects with the following data segments:
Available Job Titles:
| | |
| --- | --- |
| Sales & Marketing Executives | Operations Finance Executives |
| | Salesforce Project Manager |
| | Salesforce Business Analyst |
| | |
| | |
| | |
Data Card of Salesforce CRM Users Email List
USA
UK
Europe
(Except UK)
Africa and
South America
Asia
UAE
NewZealand & Australia
No. of companies
80,780
1,570
1,310
190
1,280
100
2,970
CVDM level contacts
145,590
9,950
2,720
1,450
8,250
4,305
9,750
All titles
867,320
33,300
18,260
4,840
15,240
4,780
9,510
IT contacts
69,335
2,230
1,950
275
3,890
1,200
3,830
*Due to the frequent updates to our Salesforce Users List the counts may vary accordingly.*
How Our Salesforce Users Mailing List Can Make A Difference in Your Sales?
It can be difficult to market your products to Salesforce users all around the world. You can now easily contact your niche target groups with Avention Media's Salesforce Users Email List. We'll help you identify the right customers for your product or service. Our comprehensive and targeted data can help you reach out to the specific people who are interested in your Salesforce-related products and services. We empower your sales and marketing teams to reach out to any Salesforce user group located anywhere on the globe. We can also provide you with a customized Salesforce users email list, which can help you enhance your lead generation, sales speed, and customer acquisition.
Get all the required data you need to expand your marketing efforts to Salesforce user groups at Avention Media. Our Salesforce user's database contains complete user data from the United States, North America, South America, the United Kingdom, Europe, Asia, New Zealand, and Australia, as well as other key technical markets. Our Salesforce users list is also incredibly authentic and results-oriented, allowing you to explore all business chances both within and outside of geographical borders. We also have a fantastic staff of data scientists that ensure that the Salesforce user email list is accurate, relevant, and up-to-date so that your multichannel campaigns operate smoothly.
Target Niche Markets Using Our Well-Segmented Salesforce Users List
Find everything you'll need to expand your marketing efforts to target Salesforce user groups all over the world. Explore new business prospects within your targeted market groups by using our well-segmented Salesforce Users email list. Our Salesforce users' mailing list contains information on decision-makers and technology executives who can help you reach out to potential customers with purchasing control within a business. We have the most comprehensive and accurate Salesforce users list available, ensuring excellent deliverability for your business-to-business marketing campaigns.
At Avention Media, we're committed to assisting marketers in reaching top business decision makers and Salesforce users who work for enterprises of all sizes. You can target IT managers, business executives, and other decision makers who are extremely open to various technology and consumer offers using our customized Salesforce Users List. We've covered every data in our Salesforce customers list that can help you send customized marketing campaigns, from email marketing to direct mail marketing. The information in our Salesforce customers list has been tele-verified and is free of duplicate information.
Frequently Asked Questions
What is the use of Salesforce users list?
Salesforce users list is used to promote a new technological product or service related Salesforce. Its main purpose is to reach out to the local and global customers. The Salesforce users list contains the contact details of the customers and help in sending those emails and other marketing messages. It also includes the list of customers and prospects that have used the various Salesforce technologies in the recent past.
How often do you update your Salesforce users email database?
At Avention Media, all of our Salesforce users email databases are verified and updated for every 45 to 60 days to supply fresh data records of your targeted audience.
Why should I opt for your Salesforce users list?
With us on-board, you can get access to highly-responsive Salesforce users list based on your business requirements. Also, our Salesforce users email database is perfect for brand building initiatives and b2b leads generation. Furthermore, you can get access to:
Millions of Salesforce customers contact data.
Email and Tele-verified Clients database.
Licensed Salesforce user's database compiled using authentic and credible sources.
How we compiled our Salesforce users email list?
At Avention Media, we strive to provide high-quality data in our Salesforce customers list which is compiled via multiple sources like:
Salesforce conferences
Tradeshows & webinars
Market surveys
Salesforce annual reports and public filings
Magazine and newsletter subscriptions
Business directories
Yellow Pages
And more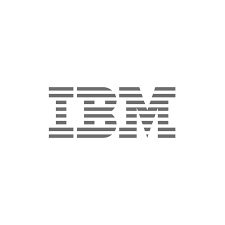 We have purchased business data from Avention Media three consecutive times. The team at Avention Media is very responsive and delivered us with the most accurate data and wowed us by the result.
Amanda Seyfried
Sales & Marketing, IBM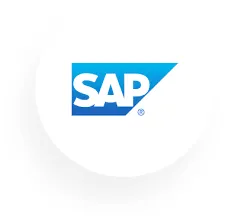 Avention Media's database services, as well as customer service, are impressively excellent. Your team helped us with the right list of professionals. We witnessed a great leap in our campaign performance rate.
Debbie Kübel-Sorger
Marketing Department, SAP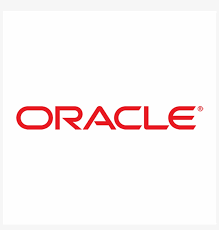 Their sales representatives were highly professional and responsive. Our data requirement was a very narrowed technology list that needed more research. But, Avention Media took our requirements as the highest priority and quickly started working on our request and have delivered quality data as they have promised. The email delivery rate was excellent. Thank you for your help.
Donald Simpson
Customer Acquisition Team, Oracle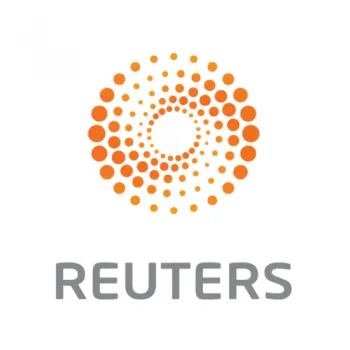 Avention Media's data insights helped us build a marketing strategy that proved significant in many of our campaigns. I found the quality of data really admirable. Our sales team gained a significant response to their efforts using the database provided by them. I also had a good experience with their customer support.
Christian Marcil
Business Development, Reuters
Other Technology Users List you may be Interested in
Big Data Users Mailing List

NetSuite Users Mailing List

Oracle Users Mailing List

IT Executives Mailing List

Oracle Database Users List

ASP.NET Users Mailing List

Infusionsoft CRM Users List

Infor Applications User List

Microsoft Dynamics GP Users

Arial Software users list

Altova Users Mailing List

Air2Web Users Mailing List

Accellion Users Mailing List

Actuate Users Mailing List

Acronis True Image Software

Accounting Software Users

Amisys Software Customers

Microsoft Dynamics Users List

Microsoft Dynamics AX List

Microsoft Dynamics NAV Users

Cloud Computing Users List

Epicor ERP Users Email List

Oracle RightNow CRM Users List

Infor Syteline Users List

SAP Business One Email List