Small Business Owners List
Boost your marketing campaigns with our Small Business Email List
The number of small and medium business owners is increasing every year across the United States. Small and medium companies hold a large share in the US trade map. These companies cover a large portion of the world's B2B business expanse.
If any organization or business vendor has a list of products or services suitable for small and medium business owners, Avention Media can be your preferred marketing partner providing you a premium Small Business Owners list.
Our B2B mailing lists proves to be a great strategic resource for our clients to extend their services to small and medium companies.
You Can Customize SME Email List Using Below Selects:
keyboard_arrow_leftPrevious
Nextkeyboard_arrow_right
Avail our Targeted Small Business Email List Based on Following Selects
| SME Categories | Total No of Counts |
| --- | --- |
| Healthcare Email List | 19,990,875 |
| Technology Users List | 12,110,674 |
| International Email List | 75,789,950 |
| Industry Email List | 85,679,985 |
| Professional Email List | 20,235,455 |
| C level Executives Email List | 9,250,990 |
| Small Business Email List | 30,150,877 |
| IT Decision Makers List | 2,480,899 |
| Event Organizers Mailing List | 132,025 |
|  SME Categories | Total No of Counts |
| --- | --- |
| Medical Directors List | 30,000 |
| CPA Email List | 36,849 |
| Recruiters Mailing List | 50,400 |
| VP Email List | 55,900 |
| Hospitality Email List | 90,700 |
| Construction Industry | 77,950 |
| Realtor Email List | 863,855 |
| Manufacturing Email List | 3,216,250 |
| Insurance Companies List | 2,415,340 |
*Due to the frequent updates to our SME Email Database, the counts may vary accordingly. Please contact for recent counts *
Elevate Your Marketing Campaign Performance With Our Small Business Owners List
We at Avention Media, constitute a team of highly skilled professionals, connect directly with the most authentic resources across the United States, through which we collect all the fundamental data and build a database of more accurate and reliable mail ids. We employ database management, data science, data warehousing tools and technologies to ensure all the data we collected is accurate, verified and reliable for our clients.
In the present global market, we notice that each of the organizations has something unique product or a service to offer their clients. During such a scenario, every organization needs a customized Small Business Owners list, that helps them to easily identify their target audience, connect with various business heads, explore new business opportunities and thus win more sales for their business.
Hence our team ensures that it completely understands your business goals and accordingly prepares a premium mailing list that helps you to gain maximum ROI. At Avention Media, our manual and automated process continuously monitors our mailing lists to verify for accuracy and takes care that they are updated frequently. We ensure that our data solutions are not only reliable but are also cost-effective.
Another aspect that makes us exceptional is our global reach across different industries. We do not align our data solutions towards any single industry or segment. In contrast, our email and mailing list services are scattered across different enterprises. For example, we provide customized Small Business Email List for different sectors including mining, manufacturing, construction and many more.
They are plenty of reasons to why you must partner with a professional data solution provider like Avention Media. By purchasing our mailing list, we are sure that you will be able to reward more profit and uplift your business to a new pinnacle.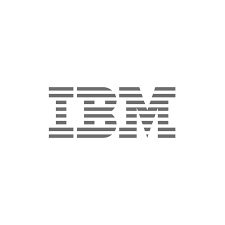 We have purchased business data from Avention Media three consecutive times. The team at Avention Media is very responsive and delivered us with the most accurate data and wowed us by the result.
Amanda Seyfried
Sales & Marketing, IBM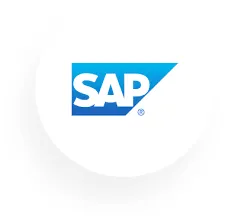 Avention Media's database services, as well as customer service, are impressively excellent. Your team helped us with the right list of professionals. We witnessed a great leap in our campaign performance rate.
Debbie Kübel-Sorger
Marketing Department, SAP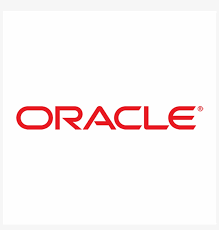 Their sales representatives were highly professional and responsive. Our data requirement was a very narrowed technology list that needed more research. But, Avention Media took our requirements as the highest priority and quickly started working on our request and have delivered quality data as they have promised. The email delivery rate was excellent. Thank you for your help.
Donald Simpson
Customer Acquisition Team, Oracle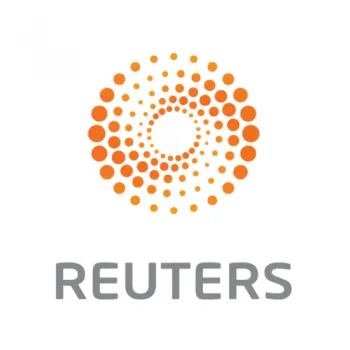 Avention Media's data insights helped us build a marketing strategy that proved significant in many of our campaigns. I found the quality of data really admirable. Our sales team gained a significant response to their efforts using the database provided by them. I also had a good experience with their customer support.
Christian Marcil
Business Development, Reuters
Other Professional Email Lists you many be Interested in:
| | | | |
| --- | --- | --- | --- |
| Security Specialists Email List | | | |
| Event Organizers Email List | Marketing Directors Email List | | Software Engineers Mailing List |
| Financial Advisors Email List | | Facility Managers Mailing List | Medical Directors Email List |
| | Marketing Managers Email List | | |
| | | | |