B2B Email List
Boost your marketing campaigns with our B2B email lists
Avention Media is the most trusted inventive and unique B2B Email lists provider in the US. Our B2B Mailing List is a large pool of email addresses of businesses from various regions. Developed by a team of 100+ data analysts and 30+ market researchers that help businesses increase their ROI by providing information.
We live in a digital era where Email marketing plays a vital role in generating leads. This marketing technique is being practiced by majority of businesses across the globe. In such a scenario, having access to an accurate and verified b2b mailing list enables businesses to explore new opportunities, find your target audience, generate quality leads, and expand your market outreach.
You Can Customize B2B Companies Lists Based on Following Selects
keyboard_arrow_leftPrevious
Nextkeyboard_arrow_right
Avail our Targeted B2B Email List Based on Following Selects
| B2B Categories | Total No of Counts |
| --- | --- |
| Healthcare Email List | 19,990,875 |
| Technology Users List | 12,110,674 |
| International Email List | 75,789,950 |
| Industry Email List | 85,679,985 |
| Professional Email List | 20,235,455 |
| C level Executives Email List | 9,250,990 |
| Small Business Email List | 30,150,877 |
| IT Decision Makers List | 2,480,899 |
| Event Organizers Mailing List | 132,025 |
|  B2B Categories | Total No of Counts |
| --- | --- |
| Marketing Directors List | 30,000 |
| CPA Email List | 36,849 |
| Recruiters Mailing List | 50,400 |
| VP Email List | 55,900 |
| Hospitality Email List | 90,700 |
| Construction Industry | 77,950 |
| Realtor Email List | 863,855 |
| Manufacturing Email List | 3,216,250 |
| Insurance Companies List | 2,415,340 |
*Due to the frequent updates to our B2B Email Database, the counts may vary accordingly. Please contact for recent counts *
Avention Media, with 10+ years of experience in providing B2B Email List services, understands that every business is unique and has a different set of target audience. Which calls for a customized email database to target their audience.
Hence, our team starts by understanding your business goals and prepare a unique B2B mailing lists that help you to identify your target audience precisely, explore new markets, and increase your brand visibility, all of which lead to new business opportunities.
Once you purchase our B2B email list, you don't not to further build an email list. Since you get access to a very good collection of B2B mailing list. Our email list will prove to be a valuable asset in growing your business.
Where do We Source Our Information From?
The authenticity of the database is the crucial part. It determines the success of a marketing campaign. Therefore, we go the extra mile to maintain an authentic database. Our data experts collect data from legitimate sources only, such as: yellow pages, Government records, Business listings, Trade shows and Expo, Business Conferences and Business Forums.
Connect With Your Prospects Through Multi-Channel Marketing
Our email list is a comprehensive solution that offers detailed contact information of leading businesses from various industries. The contact information we provide in our email list allows marketers to connect with their prospects on multiple channels. You can now promote your brand through telemarketing, SMS marketing, Direct Marketing, and email marketing.
Benefits of Avention Media' B2B Companies Lists
Our email list will help you connect with prospects from regions like APAC, EMEA, AMER.
2M+ calls are made every month to verify the database.
Avail a customized email list to hyper target your prospects.
Our data handling team triple verifies the email list to eliminate inconsistencies, errors, and old data.
Our email list offers maximum deliverability rate.
Our email list will help you keep your sales funnel filled with warm leads.
Expand your customer base with our extensive email list.
Compliant with data policies like CCPA, GDPR, ANTI-SPAM, and CAN-SPAM.
Our email list allows you to target your prospects based on their geo-location.
Avention Media Provides Geo Targeted  B2B Email Database Including :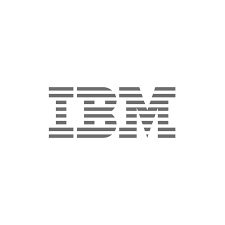 We have purchased business data from Avention Media three consecutive times. The team at Avention Media is very responsive and delivered us with the most accurate data and wowed us by the result.
Amanda Seyfried
Sales & Marketing, IBM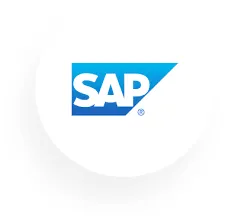 Avention Media's database services, as well as customer service, are impressively excellent. Your team helped us with the right list of professionals. We witnessed a great leap in our campaign performance rate.
Debbie Kübel-Sorger
Marketing Department, SAP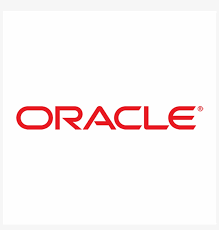 Their sales representatives were highly professional and responsive. Our data requirement was a very narrowed technology list that needed more research. But, Avention Media took our requirements as the highest priority and quickly started working on our request and have delivered quality data as they have promised. The email delivery rate was excellent. Thank you for your help.
Donald Simpson
Customer Acquisition Team, Oracle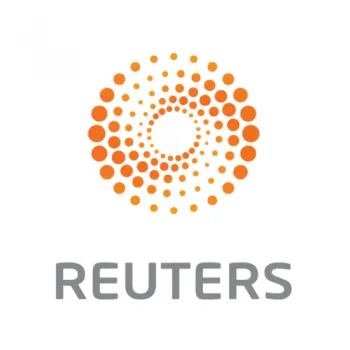 Avention Media's data insights helped us build a marketing strategy that proved significant in many of our campaigns. I found the quality of data really admirable. Our sales team gained a significant response to their efforts using the database provided by them. I also had a good experience with their customer support.
Christian Marcil
Business Development, Reuters