B2B Email Lists
Boost your marketing campaigns with our B2B email lists
If you're a B2B marketer and trying to engage with brands in order to grow your company and meet your marketing objectives then you need to identify the right strategies to boost sales, raise ROI, and cut costs. Use our B2B email lists to reach out to specific decision makers, executives, professionals, and C-level executives who have the authority to choose a product or service.
Whether you're looking to connect with small, medium, or large businesses, our B2B marketing email lists have been proven to help you run a successful business. If you use our most complete and authentic B2B email database, you should be able to execute a campaign with ease, comfort, and without losing money.
Grow Your ROI with Our Result-focused B2B Email List
At Avention Media, we are dedicated to provide customized B2B email list based on your business-specific needs. Furthermore, you can narrow your search for the right prospects with the following data segments:
keyboard_arrow_leftPrevious
Nextkeyboard_arrow_right
Avail our Targeted B2B Email List Based on Following Selects
| B2B Categories | Total No of Counts |
| --- | --- |
| Healthcare Email List | 19,990,875 |
| Technology Users List | 12,110,674 |
| International Email List | 75,789,950 |
| Industry Email List | 85,679,985 |
| Professional Email List | 20,235,455 |
| C level Executives Email List | 9,250,990 |
| Small Business Email List | 30,150,877 |
| IT Decision Makers List | 2,480,899 |
| Event Organizers Mailing List | 132,025 |
|  B2B Categories | Total No of Counts |
| --- | --- |
| Marketing Directors List | 30,000 |
| CPA Email List | 36,849 |
| Recruiters Mailing List | 50,400 |
| VP Email List | 55,900 |
| Hospitality Email List | 90,700 |
| Construction Industry | 77,950 |
| Realtor Email List | 863,855 |
| Manufacturing Email List | 3,216,250 |
| Insurance Companies List | 2,415,340 |
*Due to the frequent updates to our B2B Email Database, the counts may vary accordingly. Please contact for recent counts *
Generate Quality Leads for Your Business Using Our Accurate B2B Email List
Having access to your target prospects' current email addresses is the cornerstone of any successful outreach email marketing campaign. By searching our vast b2b data library, you can find specialized B2B email marketing lists that match your specific marketing needs. By using our opt-in, pre-verified, and continually updated B2B leads lists, you can cut your marketing costs by half. Our extensive b2b email database contains over 50 million business records of key decision makers from a variety of industries, including healthcare, technology, education, finance, retail, and many others.
At Avention Media, we understand that having the right data is vital to a marketing campaign's success when it comes to contacting company-specific executives or professionals. Our B2B email database includes contact information of important decision makers, company executives, and professionals who could make direct decisions regarding your services. Furthermore, you can widen the reach of your products and services by targeting international clients in the United States, United Kingdom, Canada, Australia, Germany, and other locations with our geo-targeted B2B email list.
Where do We Source Our Information From?
The authenticity of the database is the crucial part. It determines the success of a marketing campaign. Therefore, we go the extra mile to maintain an authentic database. Our data experts collect data from legitimate sources only, such as: yellow pages, Government records, Business listings, Trade shows and Expo, Business Conferences and Business Forums.
Connect With Your Prospects Through Multi-Channel Marketing
Our email list is a comprehensive solution that offers detailed contact information of leading businesses from various industries. The contact information we provide in our email list allows marketers to connect with their prospects on multiple channels. You can now promote your brand through telemarketing, SMS marketing, Direct Marketing, and email marketing.
Why Choose Us?
At Avention Media, we can help you create and build better and stronger business relationships with your most likely buyers by empowering your multi-channel marketing campaigns with insights from our B2B email Database. We've kept all of these contact details in full compliance with GDPR, anti-spam regulations, and other data regulatory rules to ensure you have a seamless approach to your prospects.
Furthermore, to ensure that your marketing steps reach the key decision makers, we follow a strict and strategic process to verify and update our professional email database on a daily basis. We employ automated and in-house human research and verification teams to establish the authenticity of data records present in the B2B email list
Benefits of Avention Media' B2B Companies Lists
Our email list will help you connect with prospects from regions like APAC, EMEA, AMER.
2M+ calls are made every month to verify the database.
Avail a customized email list to hyper target your prospects.
Our data handling team triple verifies the email list to eliminate inconsistencies, errors, and old data.
Our email list offers maximum deliverability rate.
Our email list will help you keep your sales funnel filled with warm leads.
Expand your customer base with our extensive email list.
Compliant with data policies like CCPA, GDPR, ANTI-SPAM, and CAN-SPAM.
Our email list allows you to target your prospects based on their geo-location.
Avention Media Provides Geo Targeted  B2B Email Database Including :
FAQs
What is a B2B email list?
A B2B email list is a database that contains email addresses and other business-related information of companies all around the world. You can use B2B email lists for all of your email marketing and other marketing efforts to boost sales.
Whom can I reach using B2B email list?
CEO
President
Sales & Marketing Executives
Corporate Secretary
CFO, CIO, CTO, COO
Treasurer
Chairman
Owner/Partner
HR Executives
Managers
Vice Presidents
Operations Finance Executives
R & D Executives
IT Executives
Controller/Comptroller
C-level Executives
Board Members
Marketing Heads
IT Directors
Managing Directors
Department Heads
Purchasing Managers
Industrial Specialists
Operations Heads
Engineering Professionals
Marketing Executives
Program & Project Managers
Quality Assurance Specialists
Product Management Specialists
Is your B2B email list is verified?
At Avention Media, we ensure the highest standards of data by thoroughly verifying our b2b email list. This further ensures 95% deliverability on your email marketing campaigns.
What is the purpose of the B2B email list?
The B2B email list can be used to raise brand awareness, explore new markets, expand your business, interact with potential customers, generate leads that convert, acquire new ones, and build commercial relationships, and many more.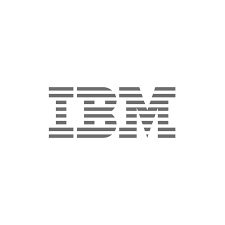 We have purchased business data from Avention Media three consecutive times. The team at Avention Media is very responsive and delivered us with the most accurate data and wowed us by the result.
Amanda Seyfried
Sales & Marketing, IBM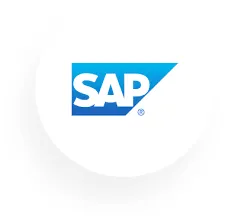 Avention Media's database services, as well as customer service, are impressively excellent. Your team helped us with the right list of professionals. We witnessed a great leap in our campaign performance rate.
Debbie Kübel-Sorger
Marketing Department, SAP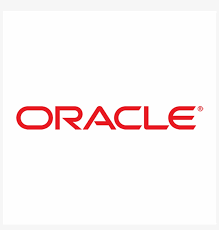 Their sales representatives were highly professional and responsive. Our data requirement was a very narrowed technology list that needed more research. But, Avention Media took our requirements as the highest priority and quickly started working on our request and have delivered quality data as they have promised. The email delivery rate was excellent. Thank you for your help.
Donald Simpson
Customer Acquisition Team, Oracle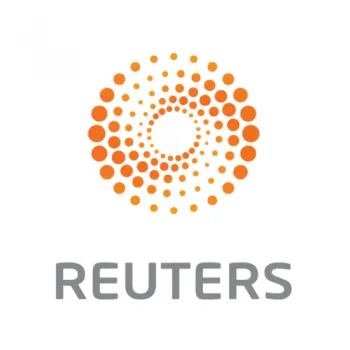 Avention Media's data insights helped us build a marketing strategy that proved significant in many of our campaigns. I found the quality of data really admirable. Our sales team gained a significant response to their efforts using the database provided by them. I also had a good experience with their customer support.
Christian Marcil
Business Development, Reuters