Insurance Industry Email List
Promote your business products and services with our premium Insurance Email List
If your company is enthusiastic on extending its services in insurance sector, Avention Media' Insurance Industry Email List is best choice you can make to locate the targeted customers for your business.
In this present tech-driven world, be it in any industry, email marketing is playing an important role in capturing the right audience for your business. Email marketing strategy is adopted by numerous companies across the globe to run their marketing campaigns. This marketing style involve sending emails to your customers promoting your business products and services, hence motivate them to subscribe.
Customize Insurance Companies List Based on Following Job Titles:
keyboard_arrow_leftPrevious
Nextkeyboard_arrow_right
Why Avention Media's Insurance Industry Email List?
At Avention Media, we have a dedicated team comprising data scientists, analysts and other subject matter experts that are in direct touch with the most authentic resources across the United States, through which we collect all the vital data and fabricate a unique list of mail Ids.
Our team follows strict guidelines in the process of accumulating data, verify it and update them regularly. Our automated process takes care that it verifies each email Id for accuracy and makes sure that they are updated regularly. We are confident that our customized Insurance Industry mailing list prove to be very beneficial for your business and are cost-effective.
Benefits of our customized Insurance Industry Email List
Get an accurate email list: We provide the list of mail IDs to our clients that are most genuine and accurate. Once you sign up for our mailing list, you need not further prepare any mailing list, all that you need to do is just focus on your marketing campaigns to widen your business.
Connect with global leaders: We craft the mailing list with gathering the data from various authentic sources. This enables our clients to effectively connect with top-notch business executives, key decision-makers, other experts from all over the globe in the insurance sector. With this, they get new business opportunities, find a new target audience, and get better ROI more than before.
Get a cost-effective email list: We provide data solutions to clients that are not only most reliable but are also cost-effective. In comparison with the price range of other vendors in the global market, we provide data solutions at a very low cost. Any business vendor looking for a mailing list that helps them mark their presence in the insurance sector, can sign up for our Insurance Industry Email List and reward its benefits.
We Provide Following Categories within Insurance Industry Email List:
| | |
| --- | --- |
| | Accidental Insurance Mailing List |
| Health Insurance Mailing List | Mortgage Insurance Email List |
| Aviation Insurance Mailing List | |
| Factory Insurance Email List | Casualty Insurance Mailing List |
| Marine Insurance Email List | Credit Insurance Companies Mailing List |
| Home Insurance Mailing List | Property Insurance Email List |
| Insurance Service Mailing List | Insurance Carriers Email List |
| Vehicle insurance Mailing List | General liability Insurance Email List |
| Commercial Property Insurance Email List | Business income insurance Mailing List |
| Workers' compensation insurance Email List | |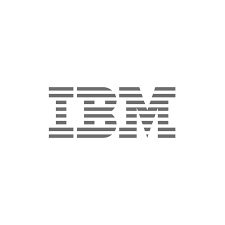 We have purchased business data from Avention Media three consecutive times. The team at Avention Media is very responsive and delivered us with the most accurate data and wowed us by the result.
Amanda Seyfried
Sales & Marketing, IBM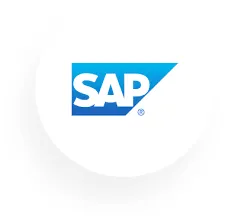 Avention Media's database services, as well as customer service, are impressively excellent. Your team helped us with the right list of professionals. We witnessed a great leap in our campaign performance rate.
Debbie Kübel-Sorger
Marketing Department, SAP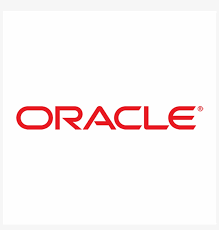 Their sales representatives were highly professional and responsive. Our data requirement was a very narrowed technology list that needed more research. But, Avention Media took our requirements as the highest priority and quickly started working on our request and have delivered quality data as they have promised. The email delivery rate was excellent. Thank you for your help.
Donald Simpson
Customer Acquisition Team, Oracle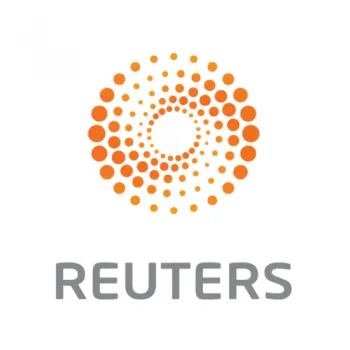 Avention Media's data insights helped us build a marketing strategy that proved significant in many of our campaigns. I found the quality of data really admirable. Our sales team gained a significant response to their efforts using the database provided by them. I also had a good experience with their customer support.
Christian Marcil
Business Development, Reuters
Other Industry Email Lists you may be Interested in:
| | | |
| --- | --- | --- |
| 3D Printing Industry Mailing List | Advertising and Marketing List | |
| Agriculture, Forestry And Fishing List | Architectural Services Mailing List | |
| BFSI Industry Mailing List | | |
| Health and Beauty Email List | Biotechnology Industry Email List | BPO / Call Center Mailing List |
| Business Services Mailing List | Textile and Apparel Industry Email List | Chemical Industry Mailing List |
| Cloud Computing Email List | Computer Software Email List | |
| Consulting Services Email List | Consumer Goods Email List | Defense Industry Email List |
| | Education Services Email List | Furniture, Home Furnishing Email List |
| | Metallurgy Industry Mailing List | |
| | | IT Services Industry Mailing List |
| | Luxury Goods Mailing List | Legal Services Email List |
| Media And Publishing Email List | | |
| | Metal Moulding Industry Email List | |
| Petrochemicals Industry Email List | Printing and Publishing Email List | |
| | Medical Device Distributors List | Sericulture Industry Email List |
| Travel and Tourism Industry Email List | | |
| | International Importers and Exporters List | |
| Electronics Industry Email List | Machinery and Equipment Industry Email List | Wholesalers / Distributors Industry Email List |
| Packaging Industry Mailing List | Pet Care Industry Email List | Horticulture Industry Email List |
| Semiconductor Industry Email List | Environmental Services Industry Email List | Transportation Industry Email List |
| Computer Products and Services Industry List | Utilities Industry Mailing List | Leisure Entertainment Industry Email List |
| | Non-profit Organizations Email List | |
| Fitness Spa Clubs Email List | | Energy Industry Mailing List |