June 17, 2021
Posted by:

Kristin Smith

Categories:

Articles, Business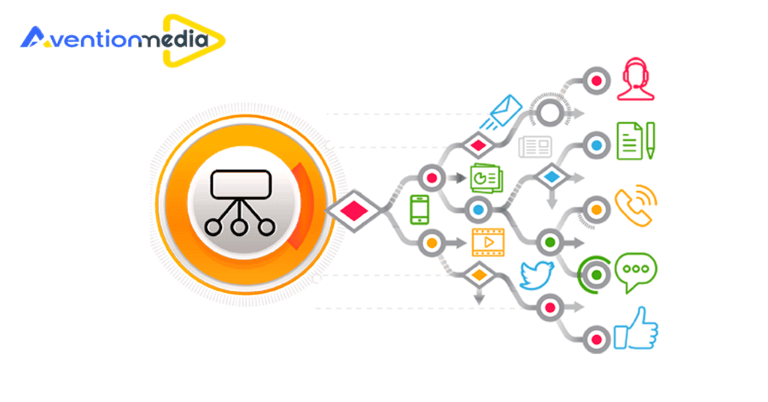 Lead nurturing is the process by which brands connect with their customers at each stage of the sales funnel. Marketers constantly communicate with the prospects to understand their needs and give solutions to close a sale. This method is a smart technique to score leads and guide them through a content marketing strategy.
According to TOPO's Sales Development Technology research, sales agents must now make more "touches" per lead to connect with prospects.
As per TOPO "Connecting with a buyer takes 18 dials. Only 23% of sales emails are really read."
Telemarketing is a great way to complement any lead nurturing strategy. It's a flexible process, and the benefits and outcomes often outperform the financial ROI model. The fact is that telemarketing isn't always about sales. Consider surveys, webinars, and follow-up activities after live events such as trade shows. This type of campaign provides a valuable outreach to your target prospects while also collecting crucial insights and data that no digital-only campaign can provide.
Telemarketing Lead Nurturing can be an effective way to increase the ROI of your campaigns. Check the advantages here:
#1 Telemarketing allows Flexibility
Telemarketing can be as wide or as narrow as needed. It often helps salespeople throughout the customer journey and sales cycle. Not just the early stages of the sales process, it is also important to assist in the later stages of the sales process, also boosting engagement with existing clients. Telemarketing or sales development teams, unlike sales teams, are readily scalable, allowing you to respond rapidly to changes or new initiatives, as well as to test or launch new products.
#2 Telemarketing builds Positive Contacts
Telemarketing aids in the building of positive connections. As a representative, you must ensure that each call is productive.
Have you ever noticed that some consumers abruptly hang up the phone?
This is due to a lack of proper modulation in your voice. Yes, you are there to sell your product, but that doesn't mean you have to push it. For certain clients, the initial impression is everything.
#3 Telemarketing is Cost-Effective
Telemarketing is one of the oldest and most direct ways to reach out to your target market. Telemarketing activities may yield rapid results and clear insights, allowing for the testing of assumptions and a healthy return on investment.
#4 It is not automated, but it is based on individuals.
An experienced telemarketer who can listen and convey your brand's value is far superior to a canned message. It establishes trust, establishes a connection, and helps you to obtain valuable information about prospects that will help you close the deal later in the funnel.
#5 Telemarketing enhances the Effectiveness of other marketing activities.
Other forms of marketing can raise awareness and generate responses, but telemarketing may help you get through the clutter in a more direct and personal way. It boosts the response rate of other campaigns while also screening out inappropriate leads.
#6 Telemarketing helps Generate crucial data and insights.
Telemarketing may help you focus conversations on your most important customer attributes while also filling in information gaps regarding the prospect, company, present solution, pain areas, decision process, and many more. When it comes to data profiling, segmenting, and identifying your target, the ability to collect information through telemarketing is invaluable. From basic market research to the conversion of a sales lead, a single telemarketing campaign may greatly enhance your marketing and sales process.
#7 Telemarketing is Measurable.
Telemarketing can be easily measured, allowing for more clarity and insight into other programs and initiatives, as well as a more straightforward assessment of ROI. It also allows you to test and optimize your campaign while it's still running.
Telemarketing is challenging, marketers often fail because of improper technique or approach.
Here are some tips on how you can make an effective B2B telemarketing process:
Right Database
You must work on your database to identify who you are contacting if you want to be effective at telemarketing.
maintaining up-to-date customer databases
defining the target audience in terms of job function, organisation kind and size, geography, and other factors
determining the most reliable source of new data
2. Effective Conversations
It is a discussion when you're talking to a prospect. The key to successful telemarketing is to establish rapport. As a result, don't consider the initial half of the conversation to be a sales pitch. Consider it an opportunity to build rapport so you can get to the point where the prospect requests for additional information. Practise a script which specifies and addresses the customer's main concerns. Half of your problem is solved once you know what the consumer wants to hear.
3. Make more Calls
Even the most successful telemarketers must deal with rejection and resistance. To succeed, you'll need to make enough calls, aside from the best ways for dealing with the rejections. That involves making roughly 15-20 calls per hour or 100 calls per day and making enough calls each week/month to generate adequate sales opportunities.
4. Follow up on your Prospects
The correct follow-up approach might be the difference between success and failure. Representatives must realise that most of the time, they will not be successful on the first call. They must phone the prospects again, but this time they must determine the most convenient time for the customer to talk. To boost the quantity of conversions, this is critical.
Conclusion
The most crucial component of overcoming problems when building a B2B telemarketing campaign is understanding them. B2B telemarketing not only helps acquire more leads, enhance lead quality, and build a better pipeline, but also lowers your overall cost of sales and increases closing rates. Hence accelerating the whole process of generating ROI from the campaigns.