January 6, 2021
Posted by:

Kristin Smith

Category:

Articles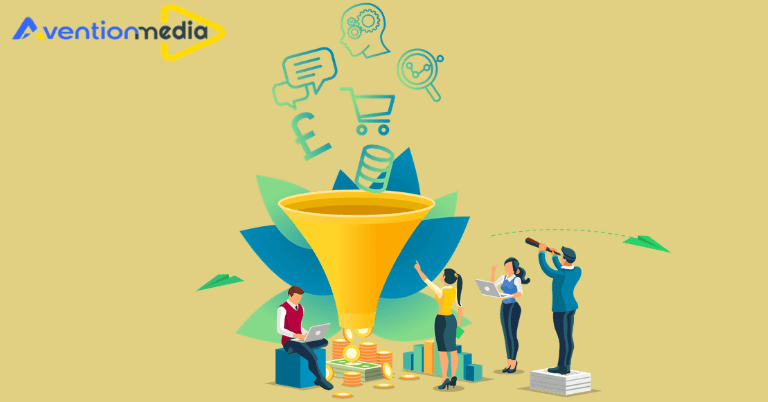 Email funnels may seem intense and very crucial, but we have got an easier way for you to contact them right. For people in the business industry or interested in business, this isn't new. Still, for those who are just getting into the firm, an email funnel is an auto-generated email chain that reaches customers daily. Why do we need them? An email funnel needs to exist in a company or organizations platform to influence and provoke their customers and recipients to make a move, purchase or respond to their efforts positively. They aim to nurture the lead to the best of their abilities through all possible means to reach towards the end of the funnel from the top. It helps educate and embark them with the value of every existent stage in the funnel to an extent where they end up in the 'BUY' button and not the exit button. Knowing the end result, goal and vision is highly important for the functioning and process of the email funnel.
Along with the definition of an email funnel it is important to know how to create one too.
Step 1:
Choose an emailing platform like Constant contact, SendinBlue, ConvertKit etc. that provides a wonderful system of automated mailings and other essential features.
Step 2:
You need to create a registration form to collect information from customers so that you can contact them in the future. This helps in building a Mailing list and increase database.
Step 3:
It's time to set up the foundation of your email marketing funnel. Create a sequence according to which the mails will be automatically scheduled to be set out.
Step 4: Conjoin your step 2 and 3.
Now your email marketing funnel is built. Your emails will be sent at a scheduled time regularly.
Step 5:
Now take the scheduled form and add it to your website, where it can be accessed by customers, businesses and other interested in your products.
Step 6:
Wait for people to register, then sit back and let the automated forms bring in numbers to join your company's profit.
Now, that we know what an email marketing funnel is and how to get one, it is important to know its importance and need for a company's success and growth.
1. Better Lead Generation
Email marketing funnels provides assurance of the existing and the addition of new b2b leads through an autopilot facility each day. The fear and uncertainty of customers can be put behind with the availability of an email marketing funnel.
2. Connect with the Most Potential Buyers
Investing time and effort into this allows you to funnel and promote these leads into your customers. The leads who are witnesses to your progressive email marketing funnels are now buyers who have further swept into our service.
3. Reach out to the "Devotees"
Frequent buyers soon turn into regular customers worth calling ambassadors for your products. The mail funnel has allowed them to slide into the world of your products and devote their interest in your company. This encourages them to share and spread awareness giving us free publicity and loyal customers at the same time.
These stages are simply achievable through an email marketing funnel that works on its own with sincere monitoring and caution. While we achieve devotees and fans by the end of the email marketing funnel, there are many things that goes behind the emails sent. Each stage given below represent what must be taken into consideration before sending emails and how each stage has different kinds of emails and contents within. The basic stages involved in the email marketing funnel process are:
Awareness:
Creating awareness of the brand or company is highly important for the business to grow and come into the light for the world to see. Cold mails along with, organic search, marketing through blogs and social media platforms and more.
Consideration:
Once they are aware of your business it is time to consider their goals, interests and background. This information would help find solutions and solve issues in the future. Email personalization has increased open rates for 82% of marketers according to Adestra. Being considerate can involve Email newsletters, case studies, articles and more.
Conversion:
This is where we convert these window shoppers into real customers. Emails sent in this season must include call to actions like, try now, buy online, get started, sign up forms and more. You can also include promotions and special offers to spice the creativity.
Loyalty:
Becoming customers does not end the relationship or the connection. Nurturing is an undying process and must be upheld throughout the existence of the business. This shows the loyalty of the organization towards them and that we value their support. Reminder on purchases, customer helpline, celebration promotions, subscription offers etc. highlights the loyalty of the company towards their customers.
Advocacy:
The final stage is when the customers become fans or devotees. They become real marketers of the products. It is important to collect feedbacks and reviews about the product, service, features, websites etc. Rewarding referrals help the platform of the business to expand and satisfy the sincere devotees at the same time.
Going through these phases and with every step, you enrich your innovations, business and your outcomes by a varied height. The prime aim of an email marketing funnel is to draw and attach customers and convert them into fans who do the marketing, prime sponsors and devoted fans of the business and its production. The various stages involved show us the importance of the content in emails sent out. The process to reach from the top to the bottom of the funnel is not easy but is interesting and highly crucial for the growth of any company. Customers are the basic foundation of any business and it is important to satisfy their needs with which email marketing funnels play a major role.
If you are interested in business or doing business at the moment, these are some of the things you need to incorporate in your system of welcoming your recipients. They are the prime sponsors for the growth, rising and flourishing of any business and it is important to value their choices and suggestions.
We assure successful ideas that have proved to help many organizations grow in no time. It's your turn now.