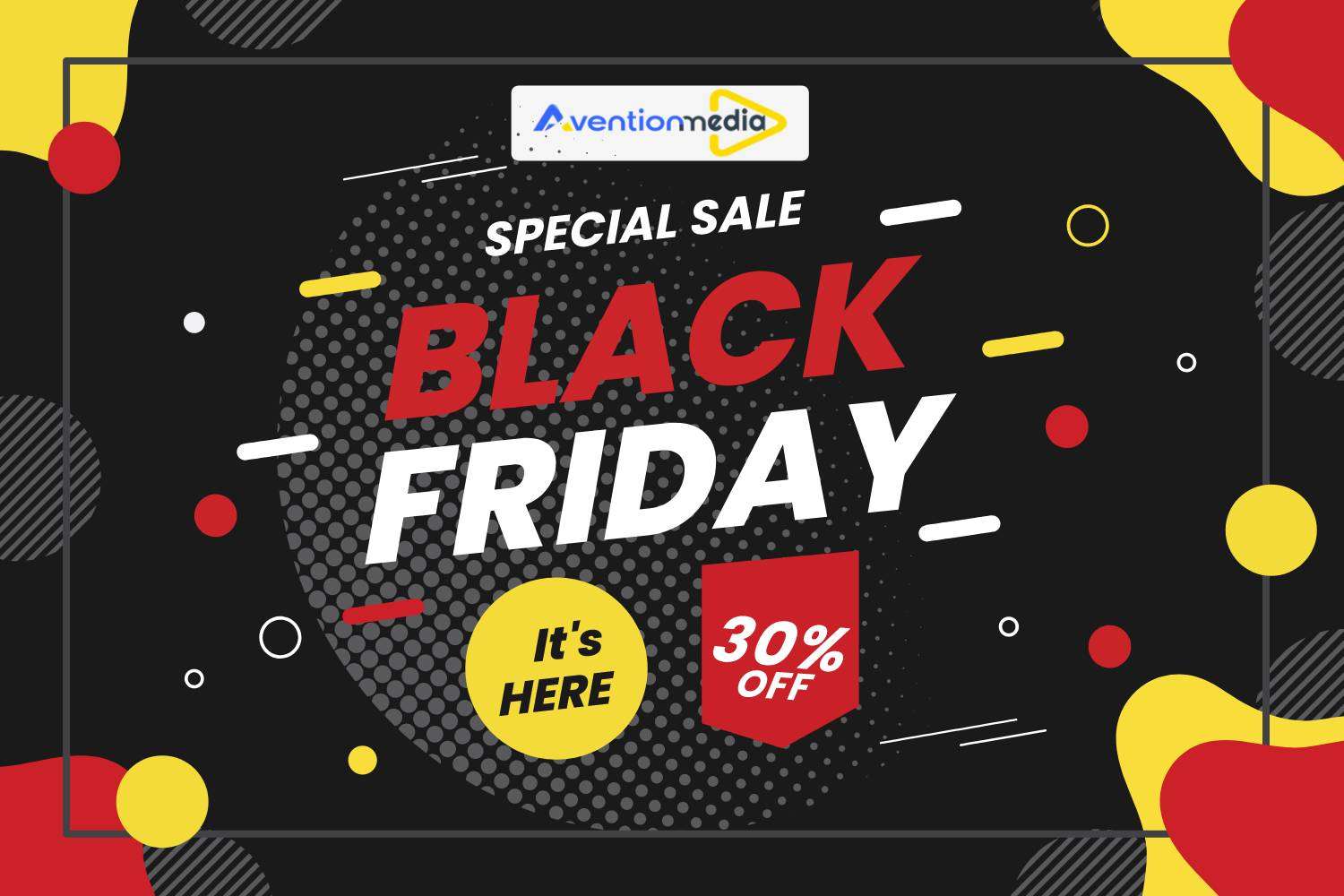 Black Friday 2022 sale is around the corner and prepare your holidays with epic deals from Avention Media. It's almost the end of 2022, and we can't wait to start a refreshing 2023 with new year goals, and intentions. But, before we enter in 2023, its peak time to avail of the massive discounts. Get yourself a great deal on BLACK FRIDAY SALE UP TO 30% off on all database purchases.
Looking for Business Data Sets to Reach New Prospects? This is the right time to save your money on purchase of any list say, Healthcare Email List, Technology Mailing List or Industry Email Database with mind blowing deals this Black Friday hot sale up to 30%  discounts.
Avention Media offer over 10 years of experience in planning and buying multi-media and multi-market advertising campaigns, promotions development, and creative production assistance. We work with companies that range from small entrepreneurial businesses to Fortune 500 corporations, creating successful marketing formulas and better business relationships.
We understand that every business has different needs and strategies and so should be there marketing solutions. So, we took up the challenge in building customized marketing and data solutions at every level of the marketing and sales lifecycle. And our solutions are customized for every client based on their marketing and sales goals.
At Avention Media, we ensure that our clients get the best out of their email marketing campaigns with our service. Thus, we ensure the data are double verified, updates every 30- 45 days and tele- verified.
Have a happy Thanksgiving! and don't miss the chance for massive savings this Black Friday.