May 12, 2021
Posted by:

Kristin Smith

Categories:

Articles, Business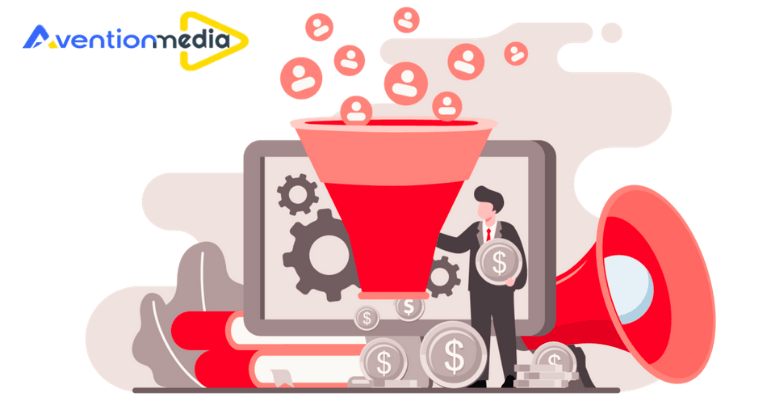 With a world experiencing this roller coaster of a year due to the pandemic, with businesses incurring heavy losses (especially startups), you might wanna know what lead generation strategies are trending in the market.
Lead generation has always been the underlying objective of any business, with strategies evolving every day, we make it easy for you to keep track of what's hot in the marketing business.
Lead generation is a marketing program, whose unanimous goal is to develop a list of prospective customers, to process them down the sales funnel generating ROI.
Our research has brought together the perfect list to boost lead generation for SaaS companies, stay with us till the end, to unravel the fundamentals of lead generation
The era of chatbots
A chatbot is a program, bound within a set of rules and artificial intelligence. With their one-on-one interaction pattern AI chatbots replicate human interaction with customers.
A lot of time is saved by chatbots answering repetitive questions. Don't waste your time playing the support role while lead generation requires your precious time, integrate chatbots into your SaaS platform, and let the AI-powered program do all the heavy lifting.
Chatbots don't take a break, don't get tired, or go on leaves, in fact, they are available to address your customers query round the clock, 24 x 7, they can instantly respond and interact with hundreds of customers at a time not having to make your customer wait, while a support representative is busy addressing other customers query.
Personalization is important for any business as it builds a sense of connection and trust between you and your customer, you can personalize your customer interaction endlessly, helping you build a more impactful user experience, giving a more personal connection to your brand.
And the best part we believe about machine learning is you get better analysis and collection of customer interests and behavior. You can get insights into customers facing a problem in which part of the platform and quickly fix or optimize it.
You can add repetitive questions in your FAQs section, to streamline your customer support and enhance your users' experience.
From sectors like healthcare to banking and finance, chatbot technology is widely applicable to all types of industries.
Interesting statistics you might wanna know about chatbots –
Businesses save up to 30% on customer support costs with the help of chatbots.
Chatbots helped 67% of consumers worldwide, in assisting them with a query.
4 billion people feel comfortable talking to a chatbot.
Collect your customers' data
Understanding their customers' online behavior has been the objective of many businesses, and this is possible, how? By collecting your customer's data, and, analyze where your customer is getting stuck in your sales funnel before making it through, and tweak anything in your platform to better fit their requirements and needs
Collect your customers' details like name, email address, phone number, and send them more personalized text-based emails, or SMSs, make sure the message begins with your customers' name.
"Knowledge wins wars, not soldiers or bullets", in this case, the knowledge of your customer's expectation will win you this war, knowing your customer's expectations will eventually help you build a solid platform.
Leverage the impact of Customer review
Accept it or not, a customer's good review about your brand will directly impact the decision of a new customer, around 95% of customers read reviews before purchasing your product.
Customer review is the new word of mouth because a study shows that, 92% of users trust peer recommendations.
Customer review is that golden eggs producing goose of an opportunity where a new potential customer gets to know how your platform saves time, effort, and money, by reading their real customer testimonials. Since 93% of users will read reviews to get an understanding of your product quality.
Closely monitor your customer reviews and quickly address any unhappy customer, 41% of consumers believe that, when companies reply to their online reviews, it makes them feel the company really cares about them.
Harness the power of Referral marketing
It is a marketing technique, where your existing customers share their positive experiences with their friends, family, or contacts about your product or service. You must create a buzz about your product or service with the help of word of mouth, it increases marketing efficiency by up to 41%.
For referring you to new customers reward them for promoting your brand for you, people love free stuff. This makes your brand more likable and reliable, and the customers who came through referrals tend to stay longer, and a study says 77% of users are more likely to buy a product recommended by a friend or family member.
Give exciting offers to your customer on referring their friends or family, give away Referral bonus, credits, points, coupons, free trials, or whatever is more suitable to boost your strategy in the league of lead generation.
Social media is a plethora of leads – explore influencer marketing
Partner up with social influencers, these people happen to have gained a significant following on social media platforms because people like them and trust their opinion. social influencers have the potential of generating leads at a larger scale, of course, thanks to their loyal followers.
Combine good content with influencer marketing and you have yourself a super serum to boost your ROI and customer engagement.
Apart from the, already existing social media platforms, like Linkedin, Youtube, Pinterest, Instagram, and TikTok are gaining a popularity hurricane, you wouldn't want to miss out on using these platforms, with Instagram having more than a billion users and TikTok hitting the mark of 689 million users create your brand's official account and start connecting with the users of all age groups.
Cross-promote your brand
If your platform is struggling to make an audience base of its own, then consider borrowing someone else's audience, by introducing cross-promotional strategies, you can reach your and your partners' audience fundamentally increasing the horizon of audience and market reach of your product.
It won't hurt to partner up with a non-competing business, nearly 74% of companies prioritize affiliate marketing or partnerships. Partnering with an established and well-reputed brand will build your brand and boost your conversion rates.
Don't underestimate Email marketing
Email marketing, time and time again has proven out to be the spine of a fruitful digital marketing campaign. Considered the most convenient method to communicate with your customer, Helps in nurturing a prospect and generate a solid lead.
It's always important to a brand to establish clutter-free targeted one-on-one communication, and the most cost-effective and convenient way to achieve this is email marketing.
Communicate with your existing customers, remind them about their abandoned cart to check out, or make them aware of your sale coming up soon, and consider buying a list of potential prospects, but choose your email list provider wisely.
Content marketing is cool
Good content will help you build your brand awareness. Having quality content posted across the relevant social media channels will get your brand in front of those who may be looking for a solution to their problem.
Content is the only thing that will help, answers your audiences' questions, build trust between you and prospects and generate more leads, by showing them how you are better than your competitors allows them to understand and absorb your brand's DNA.
Give special preference to landing pages, infographics beautify them, and people love reading infographics over a pile of text content. Include FAQs, User guides, on your company website.
Maintain an active, SEO-friendly blog post, you cannot imagine the amount of traffic a very good blog post will churn in, because of the large digital footprints, the chances are google bots will rank your website better when you post good content because google is always thirsty for consistent, quality content.
Thrive to build an amazing user experience
User experience is about the aspects that surround the interaction between the end-user and the brand, it is about how the user feels while using your application, website, or software.
User experience is the most important aspect of a SaaS platform that can make or break your brand, good user experience will produce recurring customers, making them want to come back for more.
Wrapping up
We understand that every business is different, and operates differently as well. What has worked out for a particular business might not absolutely work out for you, so, use these fundamentals of lead generation, and tailor your strategy in regards to your brand goals and target.
Remember, the modern customer is smart, you cannot just expect to generate leads by following these steps, there is no secret sauce for a secret strategy to skyrocket your lead generation overnight, rather focus on an objective of hustle to make your product excellent, whilst integrating these tips in your strategy.