August 18, 2021
Posted by:

Kristin Smith

Category:

Marketing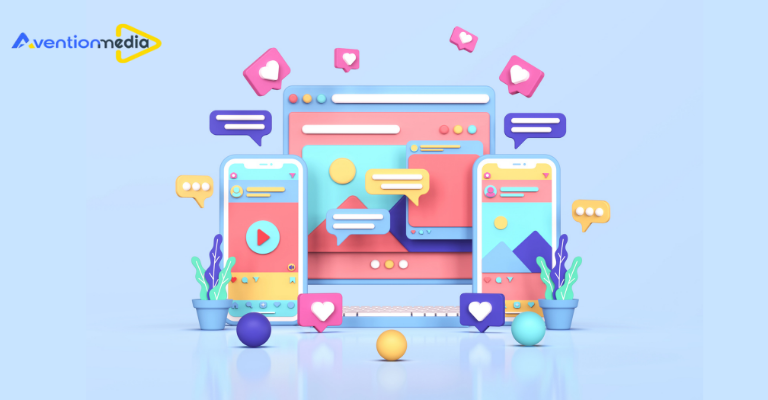 The last decade saw an upsurge in the online business world. More and more businesses are creating an online presence every day. Which is a good thing for business owners and consumers as well. Business owners get the extended reach, whereas consumers get to do all their shopping right from their couch.
This reminds me of a popular quote by a visionary man,
"If your business is not on the internet, then your business will be out of business" – Bill Gates
We actively support Bill's ideology about businesses being online. And strongly recommend business owners move their businesses online. And, in order to do so, you must lay the foundation of your online business empire by creating a website.
And if you have one already, well congratulations, you have cleared the first obstacle. What comes next is making people aware of your website and increase the number of visitors to your website.
Creating a website is just the first step towards your online presence, the most important part comes after this. There are myriad ways to promote your website, out of which we have shortlisted the 7 best tried and tested strategies that will help you build the online presence you desire.
#1 Search Engine Optimization(SEO) :
Search Engine Optimization (SEO for the acronym lovers) is undoubtedly the most significant thing to do to promote your website online.
The internet is a massive virtual space, hosting more than 2 billion websites in it (and more are being hosted as we speak). It is highly likely that your website might be difficult to find by search engines, considering the ocean of websites around.
What SEO does is, optimizes your content and website to make it visible to the search engine crawlers (or spiders). To not only index the content of the website on the search engine, but to also rank better on the Search engine result page (SERP).
Depending on your business goals you can decide whether you want to hand over the task to an SEO specialist or do it yourself by following online guides that are available on the internet in abundance.
SEO is mainly categorized into three parts – On-page SEO, Off-page SEO, and Technical SEO. You will need to focus on all three SEO aspects of your website to attain high organic traffic.
#2 Content Marketing :
Content marketing is a marketing strategy wherein you publish and distribute content for a targeted audience with an intention to sell a product or service. Content marketing has proven to be an excellent way of promoting your website. It not only assists your SEO strategy but also provides useful content to your target audience.
It is commonly misunderstood that content marketing means publishing blogs. Well, that is definitely a way of content marketing but there is more to it. You have the flexibility of producing videos, creating podcasts, or even send newsletters about something related to your business.
When you are doing content marketing, the most important thing to remember while developing your content is that your content needs to be useful and intriguing for your audience. Try to avoid writing irrelevant content, just to boost your SEO strategy.
#3 Social Media :
Social media has a huge user base with billions of active users in it. It will be preposterous not to exploit social media for promoting your brand. Platforms like Facebook, Instagram, Twitter, LinkedIn can turn out to be a boon for new businesses, as it is a great way to connect with your target audience.
Well, before you get started, there are few things to be considered – keep in mind your brand's persona, and who's your target audience. Based on your goals you can choose the right social media platform to promote your business.
Ideal for both B2B and B2C, Facebook is a great platform to promote your website regardless of your brand persona.
Best suited for B2C companies, Twitter lets you promote your business by sharing short and engaging statements.
Compatible for both B2B and B2C, Instagram is the best platform if you are planning to create visually appealing promotional content, graphics, or videos. Highly recommended if your primary target audience is younger adults.
Ideal for B2B companies, to exhibit your expertise to other professionals. Often used as hybrid social media and blogging platform.
#4 Guest Blogging :
Guest blogging is the most undervalued strategy in online marketing.
Guest blogging can be the best way to win the trust of your audience and in the meantime spread your brand's voice. All you need to do is contribute content to other blogs related to your niche.
It can help you drive the targeted traffic to your website. And every marketer knows that the most important element for the success of an online business is traffic. You can witness a noticeable surge in your website traffic once your high-quality content goes live.
This happens due to the link present in your guest post, it directs traffic from a reputable source to your website.
One thing to remember while guest posting is to maintain the quality of content very high. Many websites have stringent parameters for your content to qualify as a guest post, either you go through tough scrutiny or don't get to guest post at all.
#5 Email marketing :
Email marketing is every digital marketer's favorite marketing strategy. An email marketing campaign is easy to run and highly effective. You can connect with your target audience directly to promote your brand.
You can run highly targeted and personalized campaigns that usually have a higher rate of engagement. And not to miss, email marketing has an ROI of 4200% which means for every $1 spent on email marketing you can make $42.
All you need is a reliable email list of your target audience. Which you can compile by yourself (now that you have your website) or purchase a validated email list from third-party email list providers.
#6 Google Ads – Pay Per Click :
If you are looking for an easy way to promote your website, then it is pay-per-click (PPC). It is an advertising strategy where you target certain keywords related to your business and pay only based on the clicks you get on your ad.
It is another great way of promoting your brand, it helps in building website traffic and target people based on specific demographics.
If you are completely new to this concept, Google AdWords is a great place to start. Research the keyword you want to create your advertisements around and pay only when a user clicks on your advertisement.
But getting into the PPC isn't quite as easy as it sounds. When you create an ad on this platform, it is compelled through an automatic auction, wherein the advertiser willing to pay the highest amount gets the slot.
However, the position of the ad is determined based on other factors such as keyword relevance, Click-through rate, and overall ad performance.
And the best thing about this promotional strategy is that it can be trackable, monitoring the progress of your ad. It provides you with enough analytics to come up with a better strategy if your ads are performing poorly.
#7 Google My Business :
Well, this is not exactly a marketing tip, but it sure does help your business improve the footfall and traffic to your website.
Google my business is free, and it is very easy to create a business profile. You can attach your website to your business profile along with important information like the operating hours, contact details, business location, all of this to make it easier for your customer to find you.
Conclusion
Creating a website is one thing and promoting is another. But, the good news is, you have plenty of options to promote your website. From optimizing your websites for search engines to running a paid advertising campaign. These methods have proved their efficiency in the past and will continue to do so.