January 13, 2021
Posted by:

Kristin Smith

Category:

Articles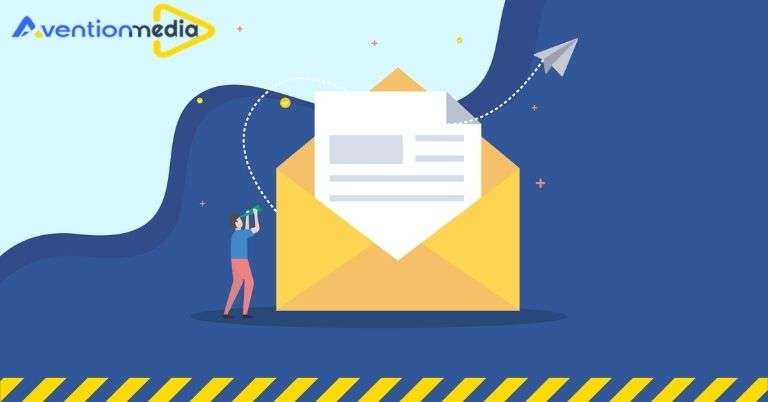 Did you know that it has been proved that 93 percent of B2B marketers prefer email marketing? As much as it is preferred, it is also seen to be a tremendous boosting factor for various companies by 81 percent. Email marketing is not very difficult or intense, but it requires careful research and movements. Among all existing email marketers, B2B requires high cautioned and well-strategized quality emails to assure the recipient of our standards and quality.
There are numerous steps in creating an email marketing plan, but to create an efficient and effective strategy, there are some things to make sure prior.
1.Know your objective
It is imperative to know what you aim to accomplish through your company's business and what you want your client to take back. Being clear on what you want can help create an email that professionally outlines your vision and mission. A thorough idea of what our goals are will allow us to find an organization that help acquire our goals.
2. Know your audience
Our target audience would not be as involved in our products as much as we are, which requires us to put effort into incorporating their interests into our strategy. The audience may have different perspectives of the same product, which challenges us to create an email that is applicable when viewed from any angle. The purpose and the usage of email marketing varies; hence it needs more concentration on what we want to extend to the audience. The information in the mail must be appealing to technology or fashion interested audience despite their views on the same.
3. Selection of an ESP or manual Email generator
There are various ESP or Email Service Provider available that can help with the email account via an online interface. An ESP allows businesses to manage all their emails by formatting them along with multimedia files to enhance them. Some of the leading ESPs of 2020 are MailChimp, Constant Contact, Pardot etc. Make sure these Email generators are monitored and are updated frequently. Keep track of all the signs of progress made.
4. Focus on Mailing List
This is where the emailing list plays a significant role. Use the most genuine and upgraded mailing list to reach out to businesses that collaborate with your goals and ideas. This makes the email marketing process faster and simpler.
5. Prepare: Be a step ahead
Keep your ideas and plans prepared well in advance so that the entire team is aware and the job is more comfortable. Being a step ahead is also essential for the sending and preparation of the mail. It is necessary to be on time and update information across. Monitor the date, time and address for sending mails. Keep a check on the click rates, frequency of response and the graph of the recipient's actions in general. Segment the email lists based on prospects like what contents they have been exposed to, how long they have been on the plan etc., providing the email marketing with a smooth channel to travel through. Being a step ahead in keeping a check on these details helps the email marketing plan develop and grow. Being ahead can also simplify issues that may be part of the future strategy.
6. Lead Nurturing is Critical
This regular nurturing helps bring in those who are at the fence and hesitant to come in. These traditional weeklies, monthly or scheduled emails, will help in bringing people back for more and exciting insights. Email marketing helps attract the attention of business clients who need that extra push or force to make a move.
Once, the email marketing setup is complete; it is crucial to ensure and evaluate what goes into the email. These are the most important steps to follow for the flow chart to rise higher in a minimal amount of time. Email Marketing is innately personal and requires to be composed of the right flavor in order to reach the minds of the business class.
a) 360-Degree Information
The information included in the email must be professional, simple and have all the sales funnel, budget, demographics etc. For instance, a technology-based company would focus on generating leads through email marketing. At the same time, a fashion may use email marketing as a platform to create more awareness and exposure for its brand. Make sure to capture their minds within the subject line. Keep the message short but impactful.
b) Give it a Personalize Touch
It is essential to add features that increase the potential for engagement with the other party by including your behaviors, options and prospects profile. You can also include leverage personalization like their name or company name, which can boost responses and open rates. While cold emails can help create a great start, personalized emails help in the long-term connections and progress.
c) Structure – yes it matters!
Keep the presentation as simple as possible and make sure all details are placed chronologically. The explicit but straightforward email can help business organizations and clients analyze our motive, standards and aspirations. Hence it is vital to import immense concentration on the structure and presentation of the email.
c) Bring in Creativity
It is also essential to incorporate something new into the marketing scheme via email and not just follow the old cold patterns. Switch your game up by introducing interesting call for actions, lucky draws or coupons that can draw them into your realm.
This blog has comprised how to develop your email marketing plans and keep your charts on the top. It has also put in tips that can help ensure that your ideals and emails are following the basic rules of email marketing success rates. A B2B email marketing depends on the themes of the business, but the objectives and strategies of email marketing always remain the same despite the area of interest. It is vital to maintain a checklist that can help you create and develop the perfect email marketing plan, and we have everything you need right here.