November 10, 2020
Posted by:

Kristin Smith

Category:

Articles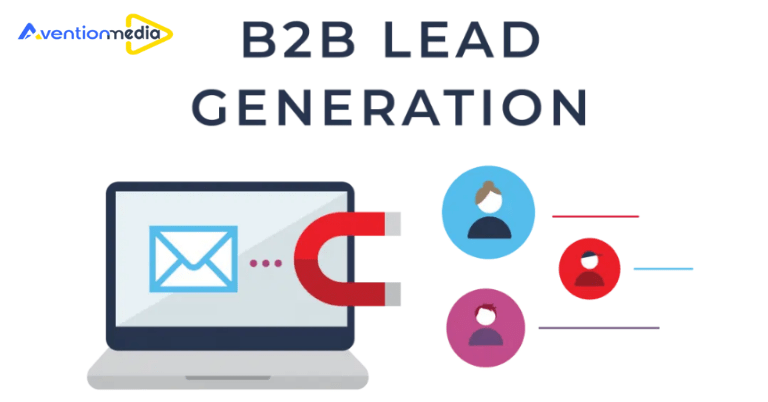 Lead generation is every organization's goal, which has always been a challenge for B2B marketers. The continuously increasing expectations of customers amid the digitally-growing world we live in has made the lead generation more complex for marketers.
Email marketing has been an easy and sophisticated way of reaching to other businesses, customers, and subscribers of any firm. While there are plenty of ways to broaden a business to business sales lead, email marketing has it documented, affirmed, and professionally laid while extending to the business leads. It is the deciding factor of your business's lead response and satisfaction.
1. Leverage the power of contacts
As a business firm, we are obliged to having good connections, wider contacts, and a professional relationship with other companies, firms, and organizations. Longer the contact list, the farther the reach and support. They play a role in helping us reach our required sales leads, determining our standards, and also recommending us to other leads. Having professional contacts also widens our thought process and gives place to innovative and broader thinking. Sales leads are more inspired by third person introductions rather than the company's, which reminds us to keep our relationships in line and standards up to the expectations.
It is important to know your leads before reaching out to them. Thorough research and having an updated and well-versed emailing list database help keep track of our contacts, their reach of leads (company size, revenue, funding, industry, location), our source of leads, etc. The database can assist our decision-making process, making it easier and faster.
2. Promotion with a personalized touch
Merge tagged mails; warm calls can help reach people on a personal note. Social media, billboards, etc. reach a large number of people in a short period of time. But considering email marketing, the merge tagged mails, gives a personal touch, broadcasting the same mail to a mass audience. The personalized mail attaches warmth and a connection to the clients we approach. This allows faster response, relationship stabilization, and promotion of our company, its products, and services, all at the same time.
●       Ideas for promotion
Use live chats, question and answer websites, or direct emails to answer all queries, virtual meets to promote the product to subscribers.
A link integrated with the signature of the mail to avail coupons for special promotions or offers.
Syncing the mail to the website can increase the number of visitors.
Promoting your company through various methods helps catch the attention of leads who may be your customers tomorrow.
3. Keep the focus on Search Engine Optimization
Developing your website, products, and name to stand on the top of the search engine can also help reach your leads easily. As the leads receive your marketing email, they would prefer to know more about you. While linking your website to the mail may be an option, finding it to be a website among the top of the search engines adds credit to your reputation. Continuous updates and campaigns with creative content help the website grow closer to reach. The more satisfying the website seems to the visitors, the more it answers their queries, and the more appealing it seems, the higher it goes on the search engine. Using google ad-word can also help increase website traffic. Using keywords search volume and user intent also support keeping your website on the top board of SEO.
Tools to optimize website SEO

SEO book
Google search console
Scrape Box
Google Analytics
4. Leverage various mediums
Blogs describing your company, its feature, and its whereabouts helps give the organizations a promising and interesting eye on you. Conducting webinars, online meets, and other virtual, and written meets to explain and draw the attention of your clients to your promotion is one way. While mailing them the invitation to join you, these blogs and events can give the theme. the better picture on who you are, what you are up to, and why they should join you. Having a well-stabilized foundation to talk about the business, helps leads find us eligible for their support. It makes our work easier and lets us be prepared for their inspections. Satisfying the leads through our reports, blogs, and meets is the priority to be kept in mind while inviting them through email marketing.
5. Collaborations for better market reach
Joining hands with famous and popular brands to come up with stupendous products and missions is a great option. Mails sent from collaborative projects can allow us to be promoted at a higher level than when done solo. While shaking hands with famous organizations, the emails are multiplied, the reach is expanded and the reputation keeps growing. Email lists become longer which is useful for future references also. With the increase in scope and knowledge, it becomes easier to find leads and attain their support. Leads effortlessly pitch into companies that can handle and maintain their reputations. This makes email marketing seem feasible and quick to respond to.
With many companies growing and the market getting tighter, emails have served equal space and growth for everyone. The option to use it wisely and innovatively depends on the organization itself. It's not just the mail but depends also on the context and content of the mail. The promotions, the collaborations, the standard, and the medium of the company incorporated in a simple marketing mail can produce a result beyond expectations. At the end of the day, it depends on our target audience and their satisfaction. Their response determines the level of the business on the SEO and the leads that they receive. The more unique, professional, and standard, the more respect and value in the market.
Take your email marketing to another level with these creative imports. We hope this authentic information helps you find the perfect lead-in no time.