June 1, 2021
Posted by:

Kristin Smith

Category:

Marketing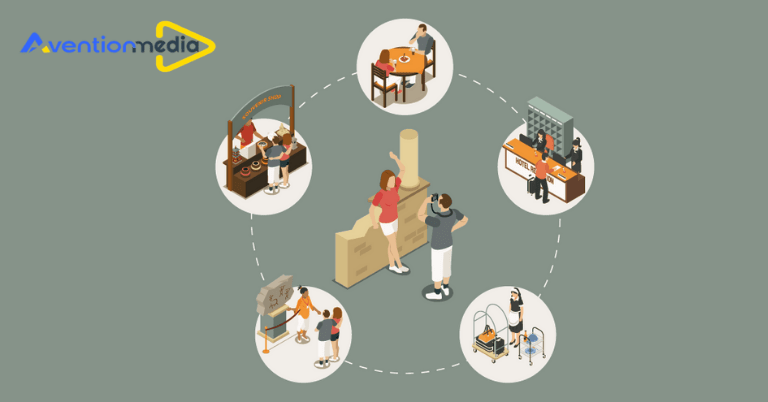 There's no denying that the COVID–19 pandemic has affected customer's behavior. With the present pandemic crisis, Email marketing has undergone rapid transformation alike to our personal and professional work-life balance.
COVID-19 has severely impacted various countries and their populations. The marketing world also hasn't been spared: while some COVID-proof businesses have thrived, while others have to close down, or drastically reduce budgets, and go into a survival mode as a result of the restrictions imposed.
With lockdowns and imposed restrictions slowly easing globally, the hotel and hospitality industry is trying to pick up gradually. People are keen to get out after being stuck indoors for months because of COVID concerns – as long as they have safe stays and adequate protective measures in place." However, marketers have to be prepared with strong marketing strategies to give travelers' peace of mind and enable them to trust your hotel's services during this difficult period.
Consider these trends to ensure your 2021 Email Marketing strategy is COVID-19 ready:
1. Have a Legal and Verified Mailing List
Collecting emails for your email list should be the first step in your email marketing plan. After all, if you don't have a list, you won't be able to submit your marketing materials to anyone.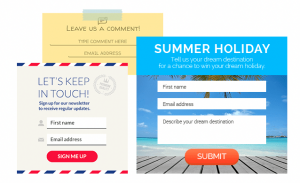 No matter how tempting it might be, don't buy ready-made lists. Instead, you can make use of the data from your previous visitors' information. Installing an opt-in form on your website will also help you collect new email addresses.
2. Talk about ways how Customers can save money
Offering discounts and updates about an upcoming event is great, but how about showing various ways on how your customers can save money if they book an accommodation with you. This results in better customer expectations and ensures your mails haven't gone unnoticed. By providing hotel deals that are appealing enough to pass by. For example, your subject line says, "Get 4 nights stay at the price of 3!". Or, "Book online and get a free meal."
3. Send Personalized Emails
Studies reveal, the travel industry has a cart abandonment rate of 81%, which is higher than the retail industry. The study also discovered that if you re-engage with the customer within 60 minutes, you have a fair chance of reclaiming their booking.
Also the best deals may be overlooked if the recipients do not feel the offered deals relevant to their needs. Do not let your customers feel that you're not just tossing deals at them at random. Rather personalize all the emails you send to show them that you care about them.
There are many Email marketing platforms that let you add names to individual emails without having to go through each one individually, completely automated. All that you have to do is provide the platform with the information you want to have included in the email. You can hyper-personalize your emails even more by segmenting your list into more specific categories like demographics, favorite room types, geographic location, and so on.
4. Automated Emails with Smart Triggers
Personalized emails have to be strategically written and constructed. However, it isn't a bad idea to plan pre-formatted emails and automate their sending on your platform All you have to do now is define the transactional or operational features that could trigger off.
For example, as soon as your guest checks in, you can send an email with a booklet containing all of your hotel's available amenities and upcoming events. You may also remind them to leave a review, or even better, build user-generated content by sharing their stay on social media with an email that is sent when they check out.
5. Tracking your Email Marketing ROI
Finally, keep track of the email marketing campaigns and see what works and what doesn't. Although your email opening rates are significant, it's your email conversion rates that matter the most. You must know how many people have clicked on your call-to-action buttons and, as a result, booking a hotel room.
With detailed analytics, you can monitor all aspects of your email marketing activities, such as:
Weekly how many new subscribers did you add to your mailing list?
What devices do your subscribers use to open your newsletters?
How many people opened or clicked on your last newsletter?
Which all subject lines resulted in the most clicks?
Which of your deals resulted in the most conversions?
With Google Analytics, you can also see more revenue-focused metrics, such as the total number of conversions produced, average revenue per email sent, or the return on any given email campaign.
And if you want to improve your campaigns even more (and get more people to book rooms with you), check analytics on these factors:
A/B testing: test your subject lines, email copy to see which of them get better click-through and open rates
Monitor growth with comprehensive reports and graphs
Optimize the delivery of your newsletters based on the time zone or actions of your subscribers.
Conclusion
Enticing your existing and new customers is a difficult task, but with the right email marketing strategy, you can definitely crack it.