July 1, 2021
Posted by:

Kristin Smith

Categories:

Articles, Business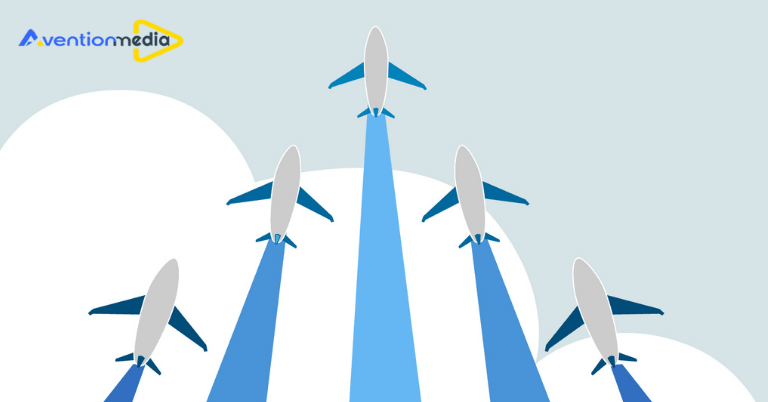 It's difficult to overestimate the impact of the COVID-19 outbreak on airlines. Revenues for the industry are expected to reach $328 billion in 2020, up 40% from the previous year. That's the same as it was in 2000 in nominal terms. For years to come, the industry is projected to be smaller; we don't expect traffic to rise to 2019 levels before 2024.
As an aviation marketer, you're responsible for making your offers appear interesting, adventurous, opulent, and relaxing. One of the most effective ways to achieve your objectives is through email.
According to Expedia, 78% of travelers feel relevant content impacts their decision-making process. Through a variety of emails, your organization can deliver the information that travellers are looking for. You can also send emails in a timely and relevant manner using automated email marketing.
If you want to encourage travellers to book more trips or excursions, you'll need a solid email marketing plan that brings out exciting, informative emails which entice customers to book.
 #1 Inform your customers that you are Open and have resumed business
First and foremost, you must notify your subscribers that you have restarted your services and are able to accommodate their travel requirements. You might thank them for their support or inform them of any discounts you're giving. Just make sure that, in these tough times, your emails display empathy and respect for your consumers.
 #2 Encourage your Subscribers to travel with no Apprehension
Because of the crisis and fear surrounding it, even the most ardent travel enthusiasts are afraid to go anywhere. You must constantly remember that you are "not selling" to them when marketing your offers. Travelers require motivation. A newsletter provides them a sneak peek at some of the amazing places they may go, as well as package options. The newsletter features a variety of places and directs readers to a booking page. In the travel business, the below sort of newsletters is quite common.
#3 Promote Personalized Offers Subtly
You must encourage your prospects and clients with deals to urge them to "book" their vacation with you while letting them know you are available. You must, of course, persuade your consumers of the flexibility of cancellation and refunds in addition to the offers. Promotional emails highlight one or two great package deals, but you'll need to do a little more to make them successful. It won't work to send the same offer deals to every subscriber. Why? Customers want you to be familiar with their travel patterns. 
You'll need to keep track of passengers' interests and categorize your contacts properly if you want to deliver tailored travel offers. Check this below email example, after segmenting people interested in Florida, Flight Centre sent group-specific emails focused on flights, hotels, and activities in and around the sunny state. Flight Centre included the subscriber's first name, Lisa, in the message and included flight prices to Florida that leave from her home airport of Ottawa, in addition to delivering a relevant email to a subscriber who is interested in flying to Florida (see blue arrow).
#4 Emails with Booking Confirmations
Send an email receipt when you get a booking. Email confirmations have a high open and click rate. According to research, confirmation emails had a 114% open rate, compared to 14% for regular emails. According to Experian, click rates are also high, hovering at 12% compared to 3% for regular emails. When a reservation is booked, you may automatically send a confirmation email using automated email marketing. That implies you won't have to send receipts manually.
After reserving a flight, American Airlines, for example, sent this email to a customer. The email verifies the payment and offers four choices at the bottom, including monitoring luggage and purchasing in-flight entertainment.
#5 Automated Emails for Abandoned Carts
According to Expedia, 81 percent of passengers add a trip or excursion to an online cart but never pay for it, indicating that cart abandonment rates are high in the travel sector. Consider how you might be able to recoup some of those lost sales. You may do so with abandoned cart emails.
When a subscriber abandons a cart, you can send an email reminder utilizing automated email marketing. The act of abandoning the cart acts as a trigger, prompting the delivery of a pre-written email to the subscriber's mailbox.
A Quick Tip… Keep your customers informed tourists about launches or the addition of new products or services. These kinds of announcements not only keep subscribers engaged with your company, but they also show visitors that you're always improving. Take a look, when Air Canada first announced their new Comfort Fares, they sent out an email outlining the advantages of their new seating option:
Wrapping Up
Email marketing is a great tool for engagement and booking. You may send targeted emails to travelers that can't be ignored if you understand your audience and use automated email marketing. While all of these suggestions can help your company stay afloat, one of the most essential things to remember is to be patient and allow your consumers time to resume their travels.